Best Karaoke Rap Song Ideas
Introduction
Karaoke is the perfect way to let loose, sing, and perform.  When it comes to rap songs, you can express your energy and excitement to the audience.  Whether you're hosting a karaoke night with friends or belting out your favorite rhymes, having the right equipment is essential.  Make sure you've got your speakers, mics, and a karaoke system ready so we can get the party started!
Eminem – Slim Shady
When it's time to show off your lyrical prowess, there's no better place to start than with some classic Eminem tracks. Get the party started with "Lose Yourself," and watch the crowd go wild as you spit those rapid-fire verses like a pro. And if you're feeling daring, take on "Rap God" - a true test of your karaoke rap skills! Remember to keep the energy high and the flow tight as you impress everyone with your inner Marshall Mathers.
Drake – OVO
If you're looking to bring some smooth vibes to the karaoke night stage, Drake's got you covered. "Hotline Bling" is a surefire hit, and you can have fun getting into the dance moves too! For a more emotional performance, go for "Marvins Room" and show off your soulful side. With Drake's extensive discography, you'll find the perfect rap ballad to keep the party going strong.
Go Old-School with Notorious B.I.G.
Take it back to the golden era of hip-hop karaoke with the iconic tracks from the Notorious B.I.G. "Juicy" is an absolute classic that'll have the whole crowd singing along. And when you're feeling like a true rap legend, "Big Poppa" is the ultimate choice to flex your lyrical muscles.  Embrace the old-school vibes and transport everyone to the '90s with your killer performance!
Let's Get the Party Started with Cardi B - Bacardi
For those looking to add some contemporary flair to their rap karaoke playlist, Cardi B has become a force to be reckoned with. "Bodak Yellow" is a certified banger that will get the whole place rocking, while "WAP" will have everyone dancing in their seats!
Classic Hits from Run-D.M.C.
No karaoke rap session would be complete without paying homage to the pioneers of hip-hop. "It's Tricky" is a crowd-pleaser that will have everyone grooving to the beat, and "Walk This Way" collaboration with Aerosmith is perfect for bringing some rock-and-roll vibes to the stage. Show respect to the legends and leave the crowd in awe of your timeless song choices.
Shake it Off with OutKast
Bring the funky, eclectic style of OutKast to your karaoke night with hits like "Hey Ya!" and "Ms. Jackson." These songs offer a perfect balance of fun and introspection, allowing you to connect with the audience and deliver a memorable performance. Don't be afraid to get a little wild with your dance moves while rocking the mic!
Kendrick Lamar
Kendrick Lamar's poetic brilliance and thought-provoking lyrics make for excellent karaoke choices. "HUMBLE." will get everyone hyped up and chanting along, while "Alright" provides a powerful message that will resonate with the crowd. Take this opportunity to not only entertain but also inspire your audience with Kendrick's profound verses.
Slay the Crowd with Nicki Minaj
Nicki Minaj's rapid-fire delivery and bold persona will leave a lasting impression on any karaoke night. "Super Bass" will have the crowd singing along to every word, while "Anaconda" will undoubtedly add a touch of sauciness to your performance. Embrace your inner diva and take on Nicki's unmatched energy and charisma.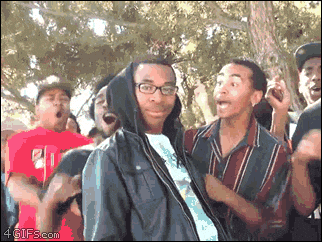 Freestyling 
If you're looking to spice things up and create some unforgettable moments, try engaging the crowd with epic rap collaborations or even freestyle rap battles. Get your friends involved, pass around the wireless microphones, and let the creativity flow. You never know what magical moments might unfold when you let the music guide you!
With a premium karaoke machine for home and a complete karaoke package at your disposal, you have all you need to make your karaoke rap session an epic success. From old-school legends to modern-day superstars, this diverse list of karaoke rap songs will have you and your friends rapping like pros in no time. So, grab the mic, feel the beat, and let your inner rap sensation shine!
Leave a comment