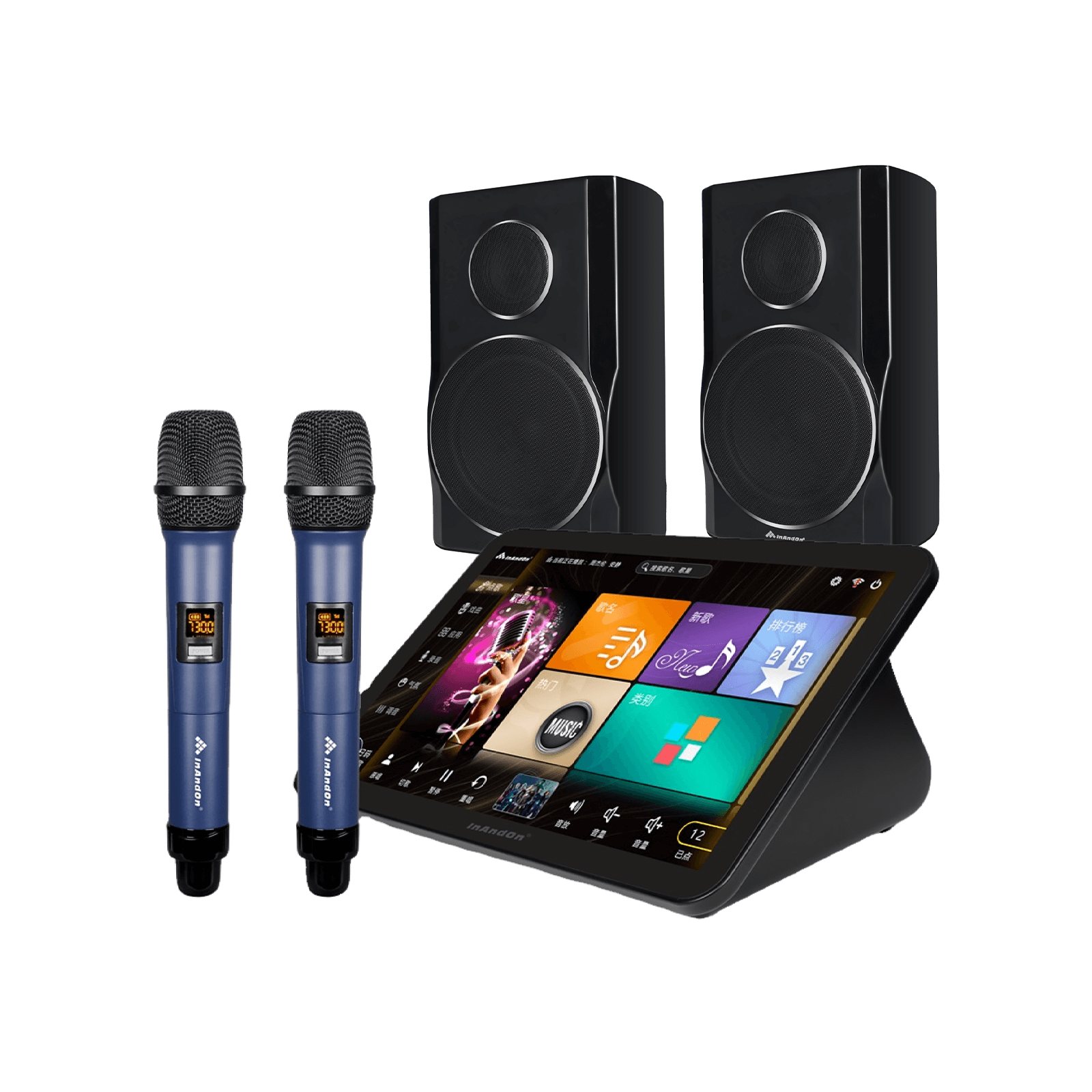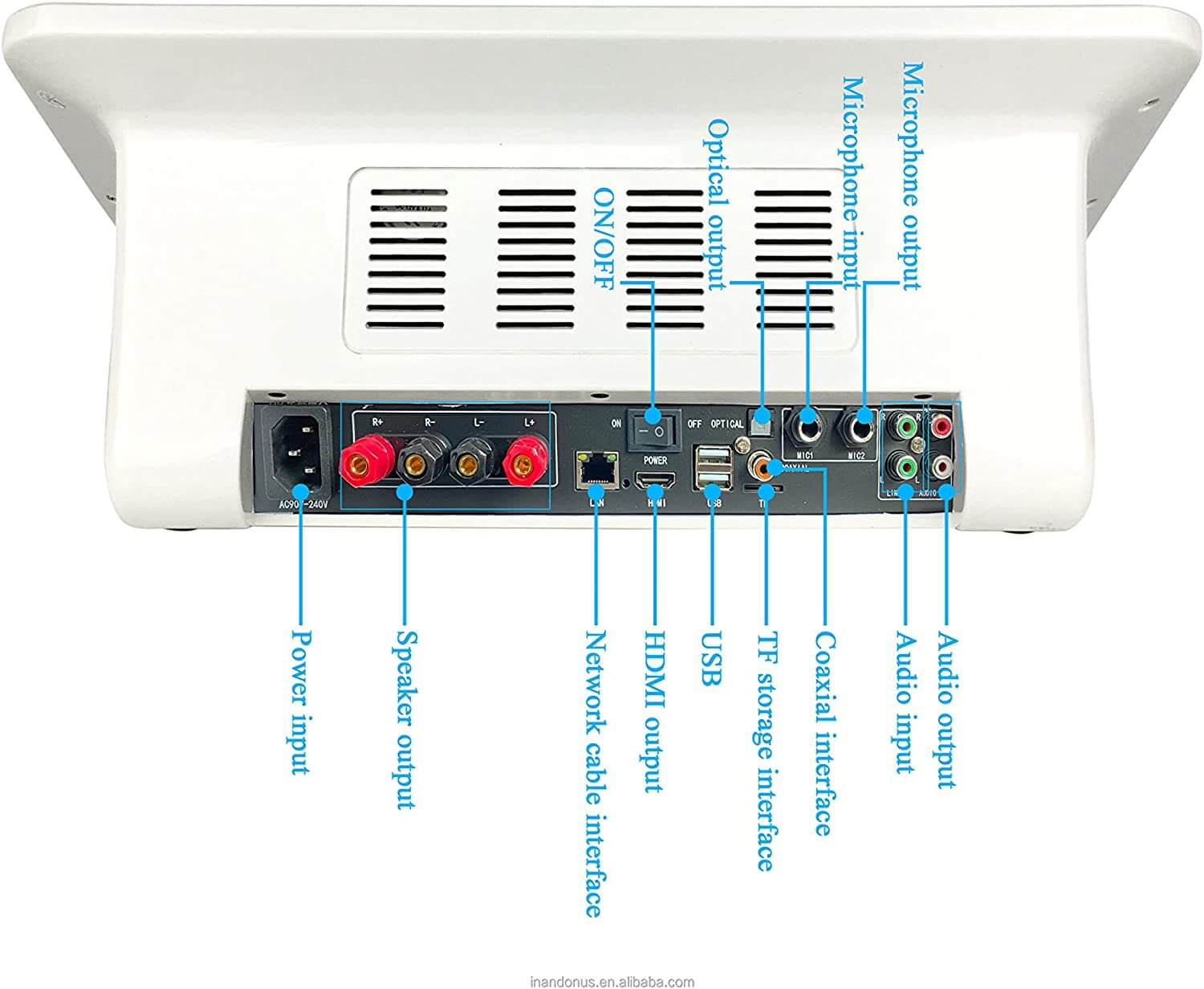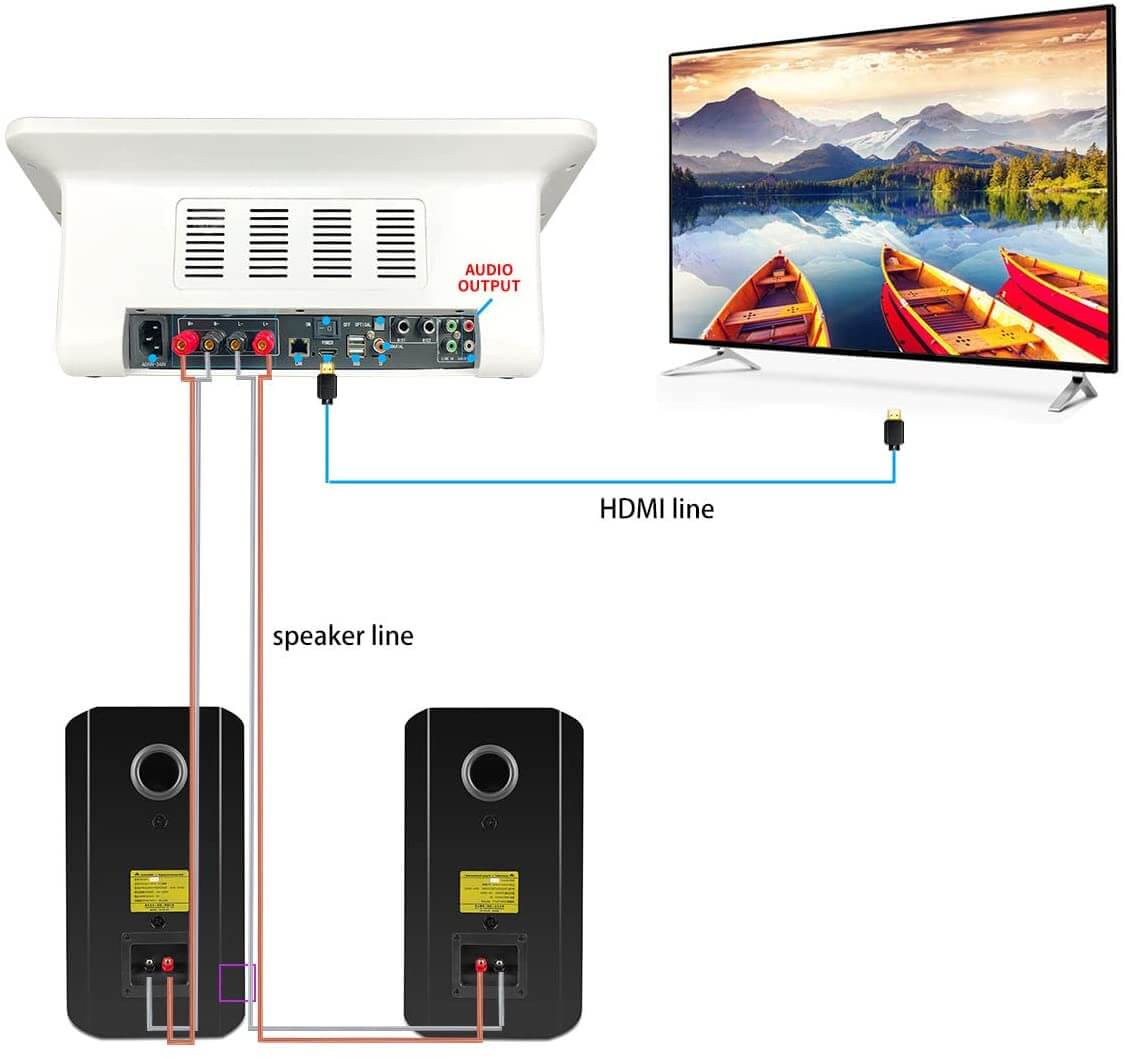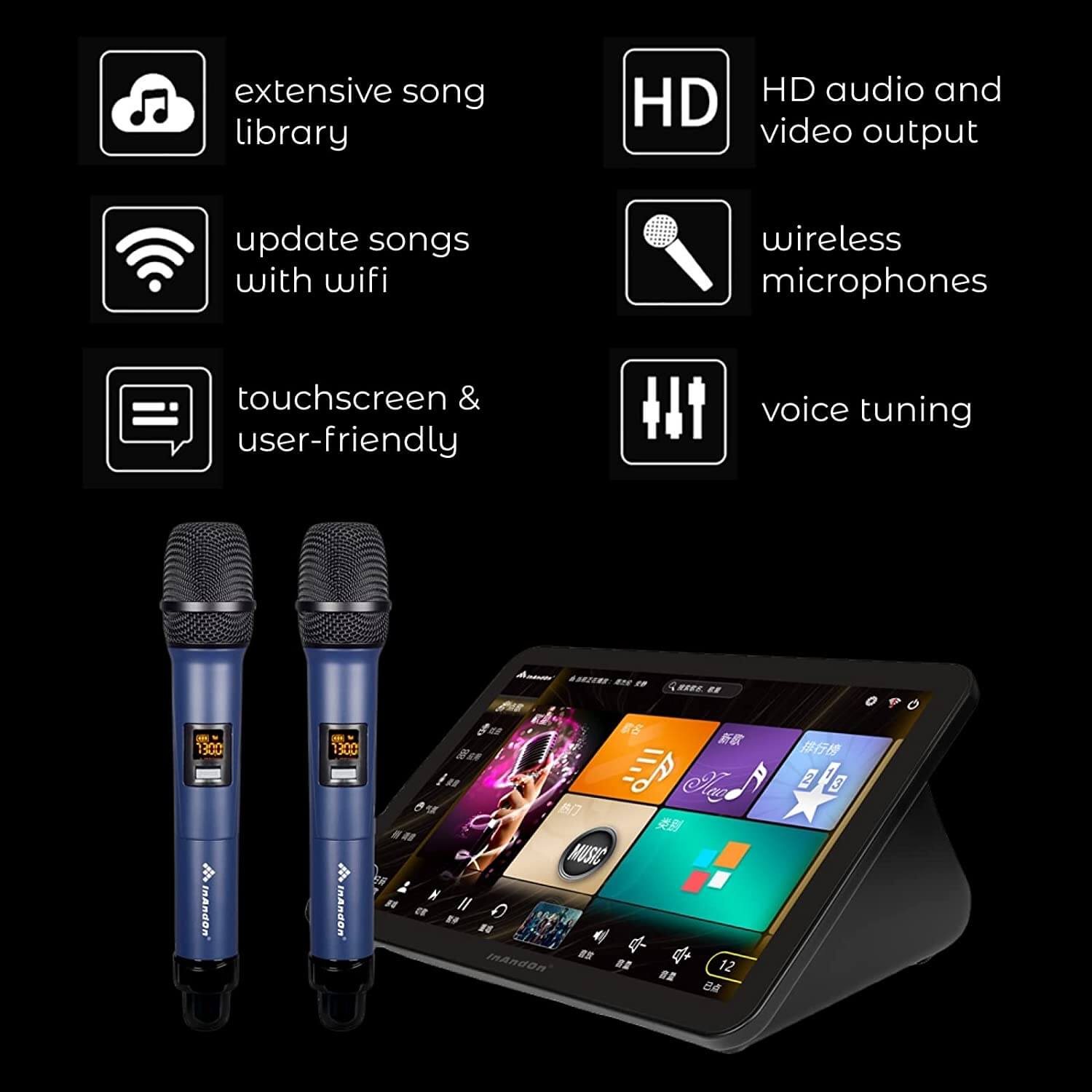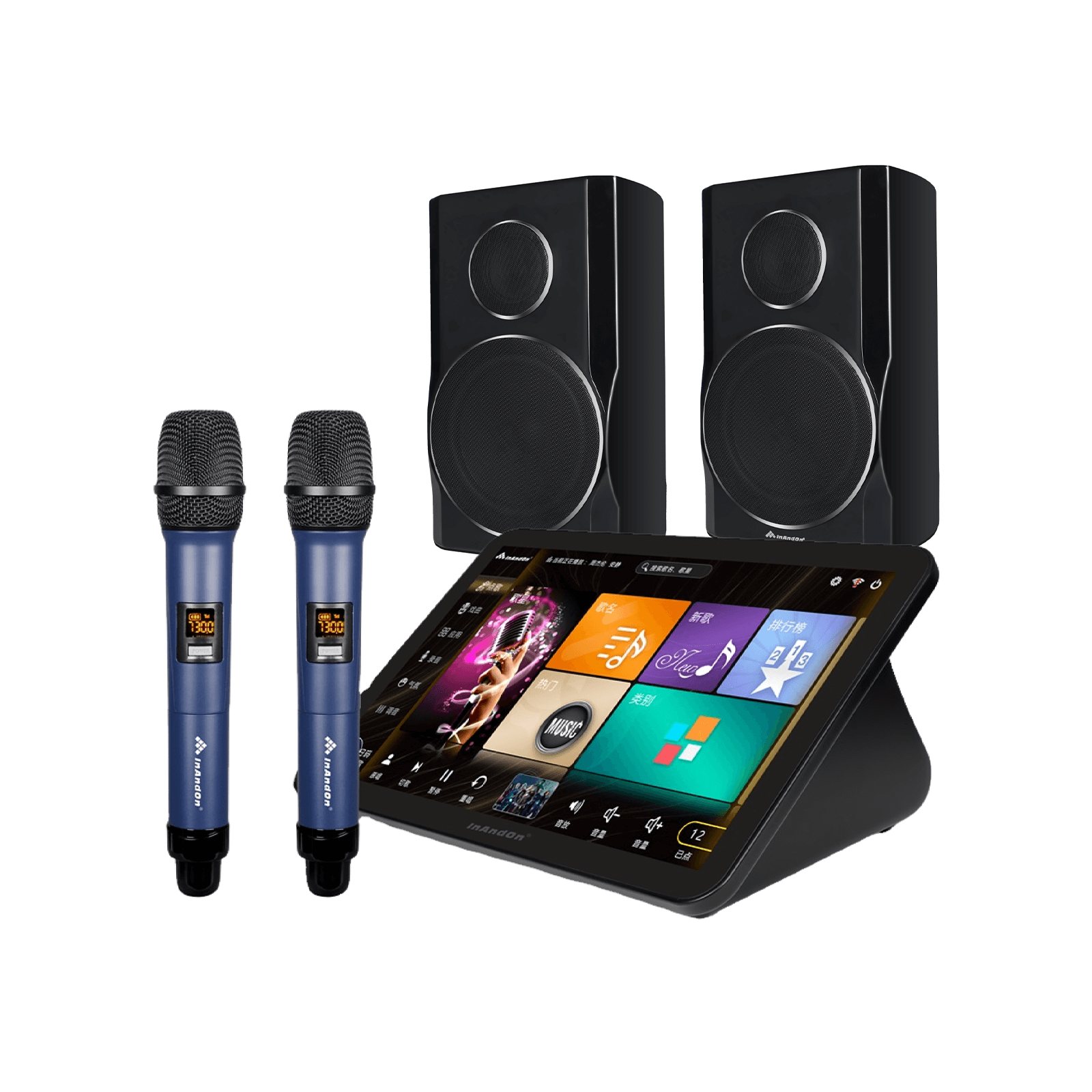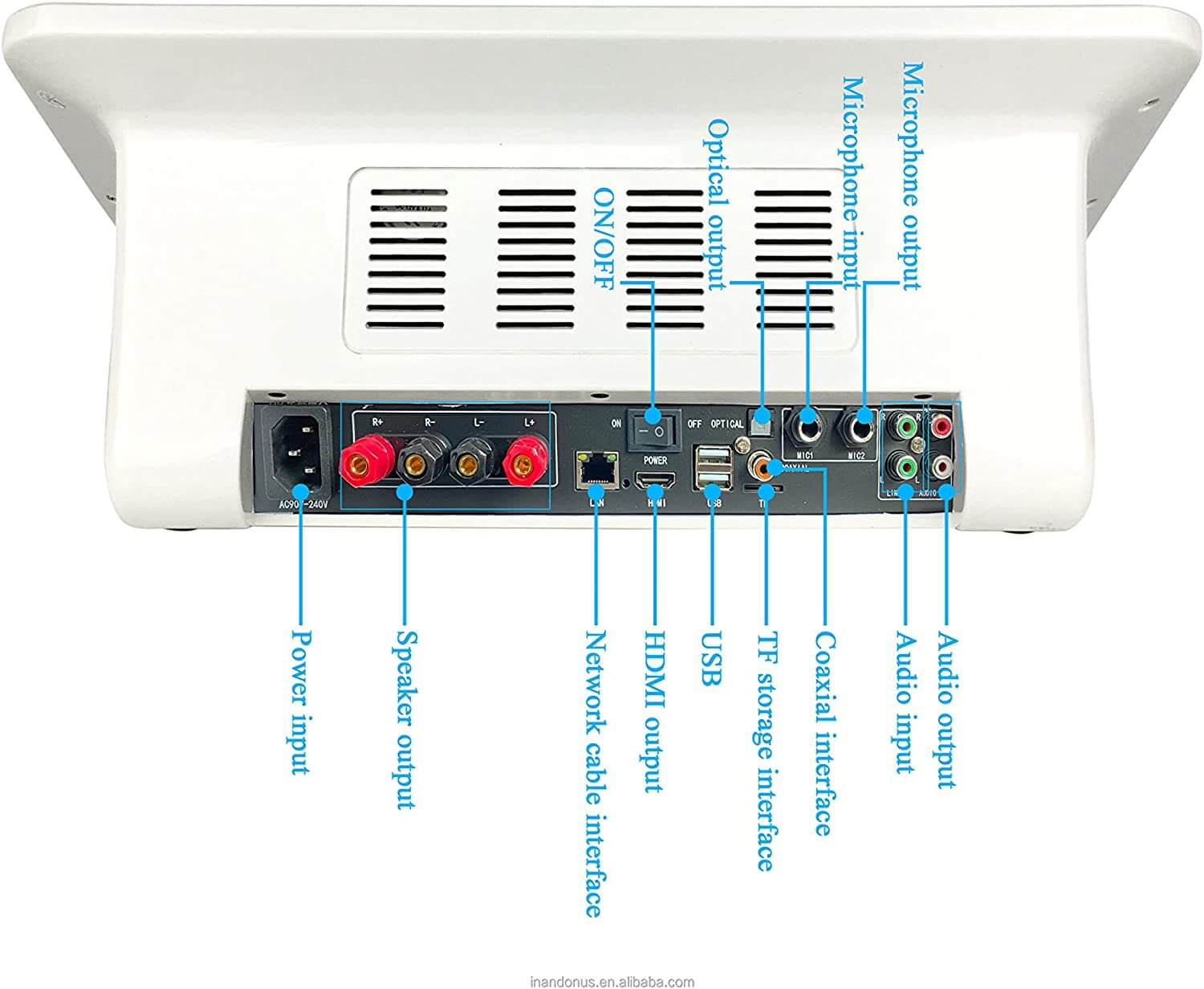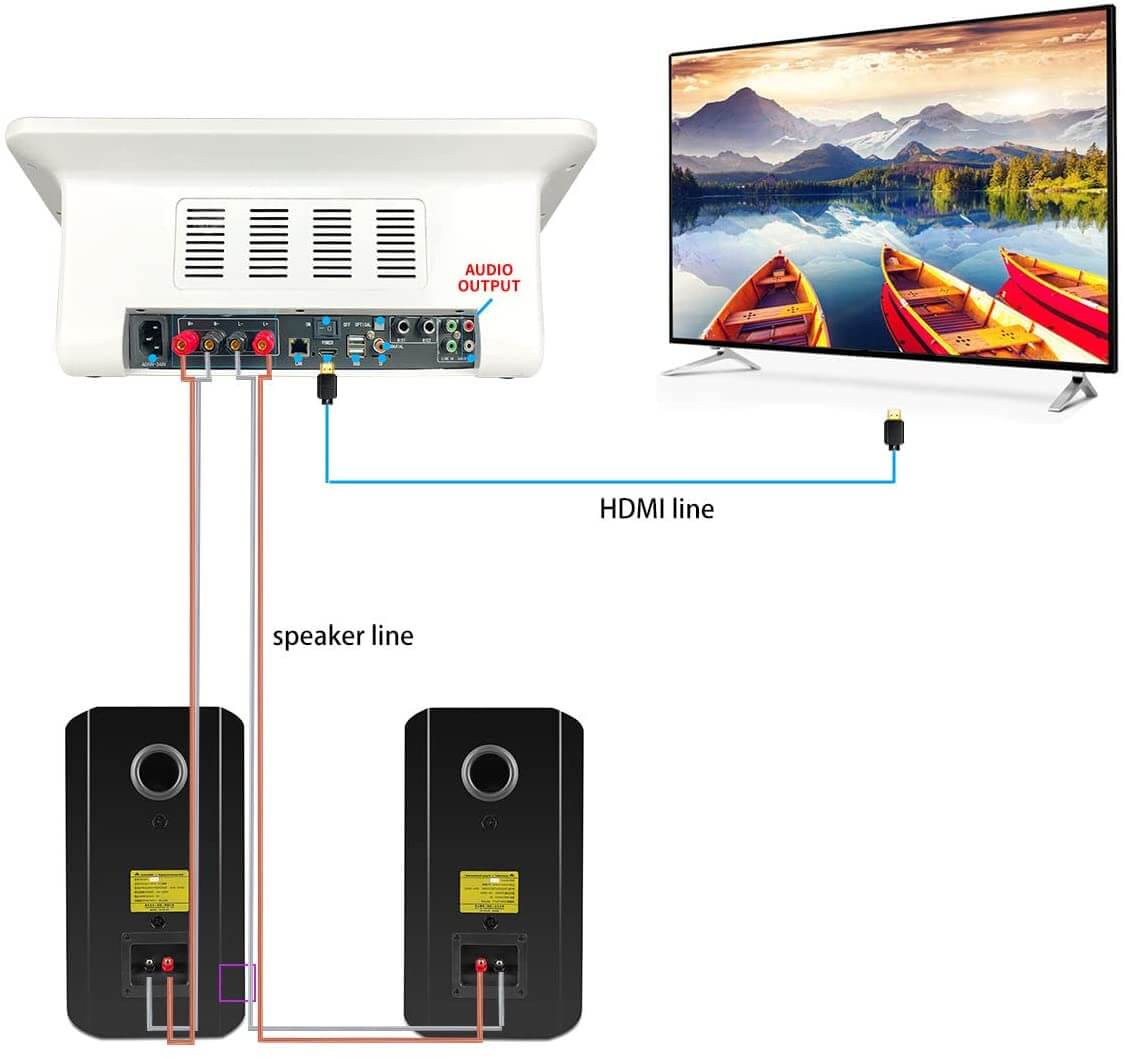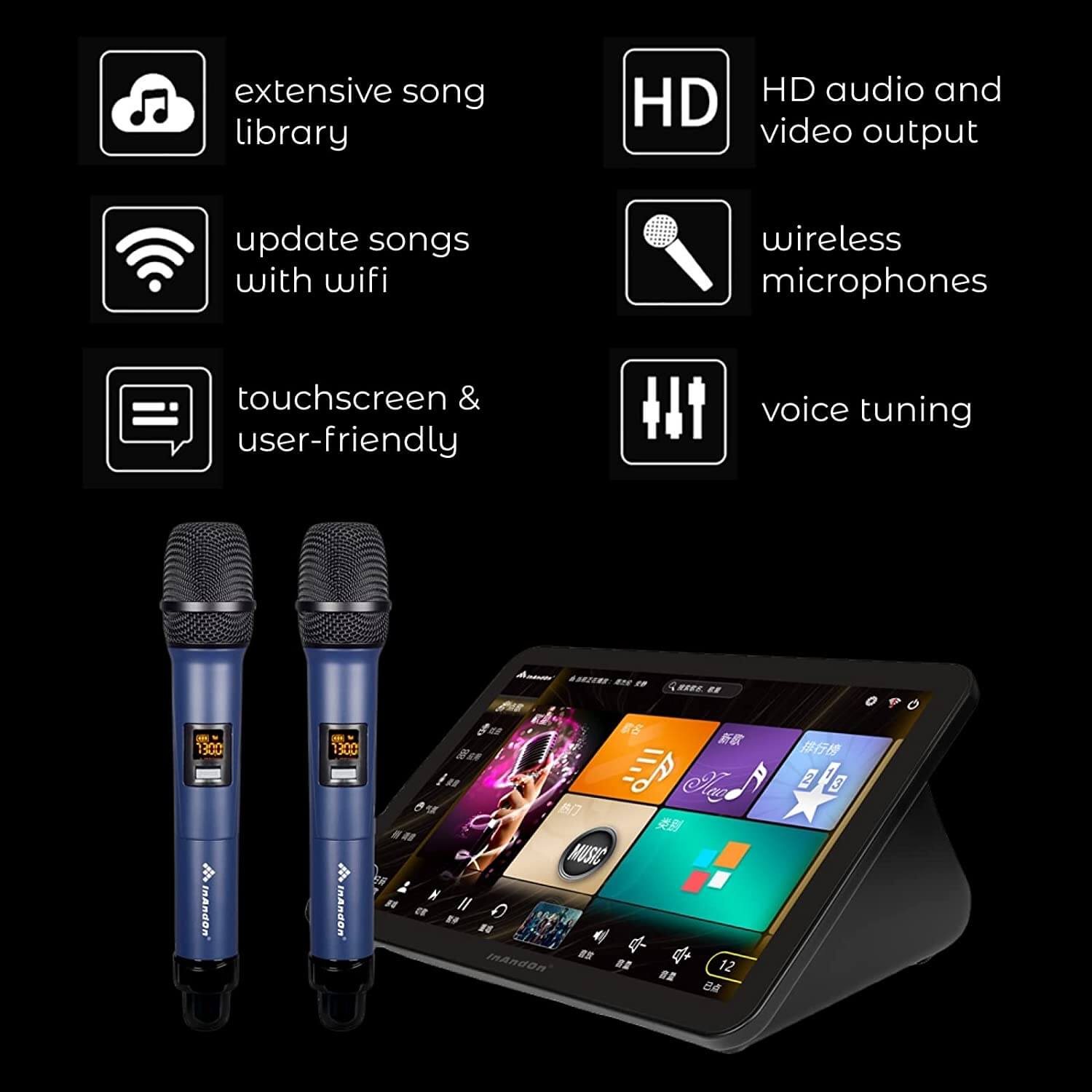 Touchscreen Karaoke Features:
Elevate Your Karaoke Experience with the 15.6" Touchscreen 5-in-1 Karaoke System Bundle!

Get ready to unleash your singing talent with this all-in-one karaoke setup. Our 15.6" touchscreen system bundle is designed to enhance your karaoke experience and provide you with endless hours of entertainment. With two detachable speakers and microphones, you'll enjoy the freedom to move and experience crystal-clear audio quality.

Discover the convenience of our 5-in-1 machine, offering all the necessary systems you need for an immersive karaoke session, all in one compact device.

Browse and search for your favorite songs with ease using the intuitive touchscreen interface. Whether you prefer to sing directly on the machine or connect it to your TV using the HDMI output, our system offers versatile options to suit your preferences.

Choose from an extensive selection of over 400,000 songs in various languages, including English, Korean, Mandarin, Cantonese, and Japanese. Keep your karaoke library fresh and exciting with free and effortless song updates from the cloud.

Customize your sound to perfection with the built-in equalizer, echo, and reverb controls, all conveniently located within the same machine. As you sing your heart out, enjoy captivating music videos playing in the background, adding an immersive element to your performances.

Take advantage of the included YouTube app, allowing you to search for additional songs and videos to expand your repertoire. Additionally, our system features a Karaoke TV app, which provides access to a variety of Chinese TV channels for added entertainment.

Rest assured, our system utilizes a powerful and high-quality hard disk with up to 2TB of storage, ensuring ample space for your favorite tracks with high quality music videos.

Elevate your karaoke experience with the 15.6" Touchscreen 5-in-1 Karaoke System Bundle. Sing, dance, and create unforgettable memories with this ultimate karaoke setup that brings joy and excitement to every performance!