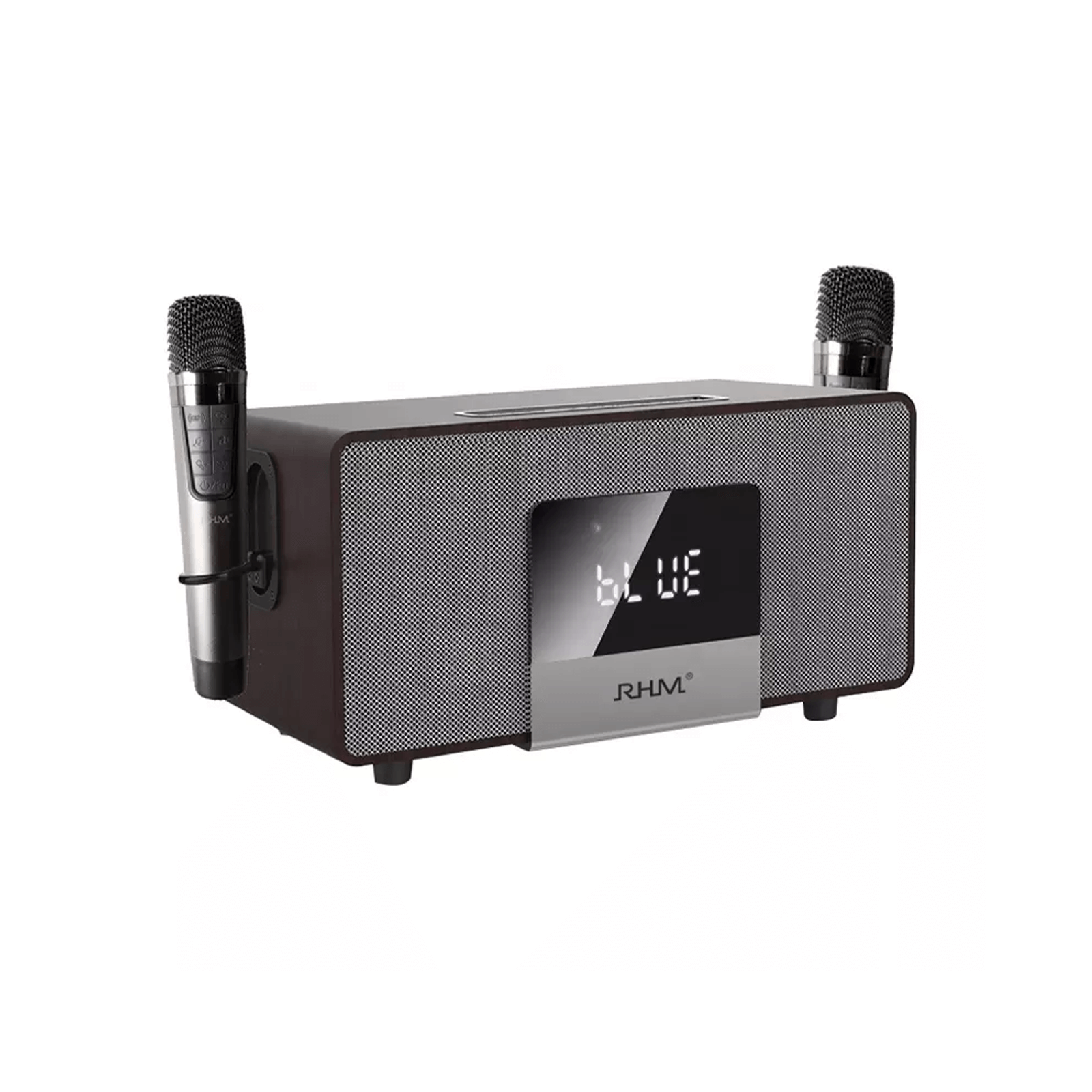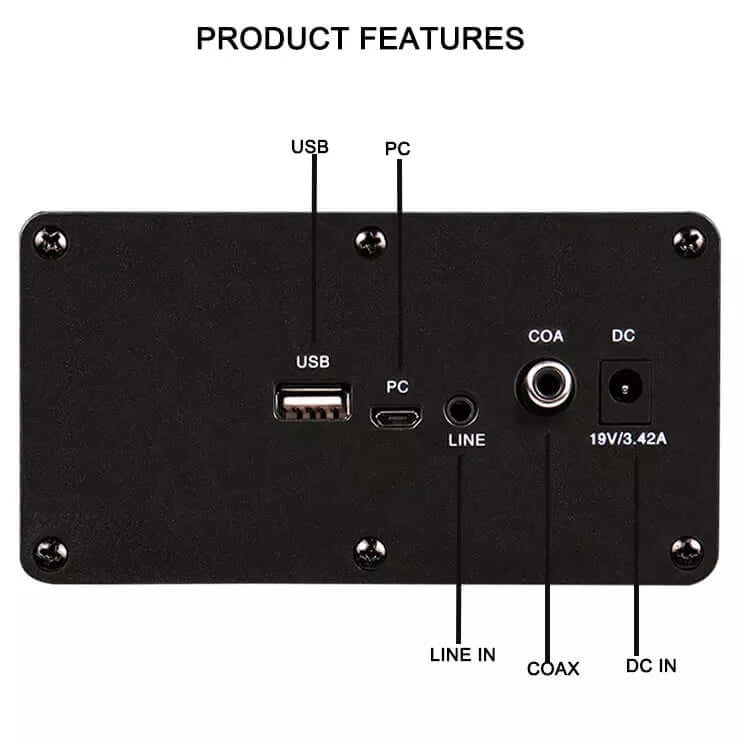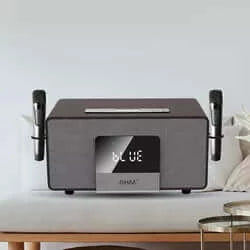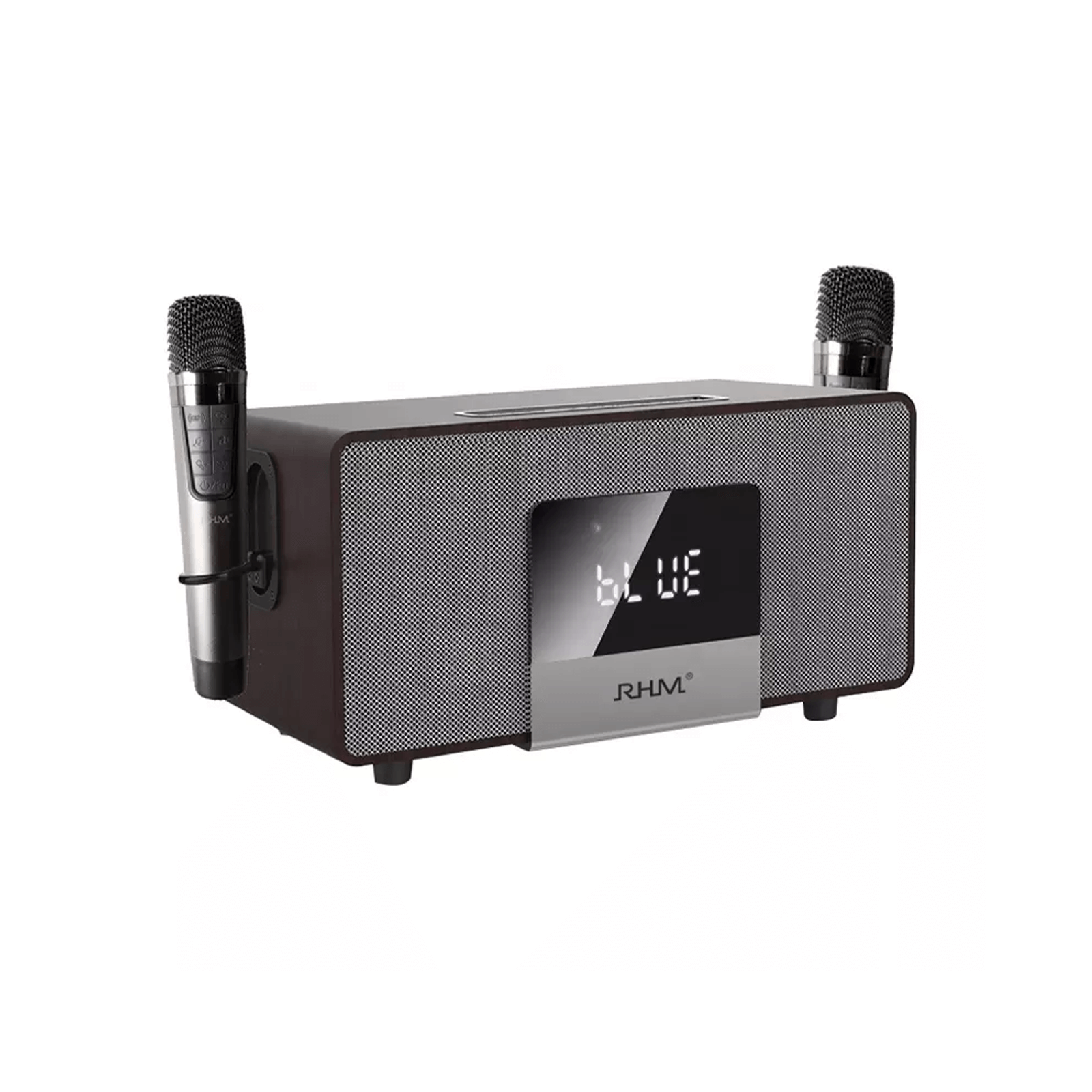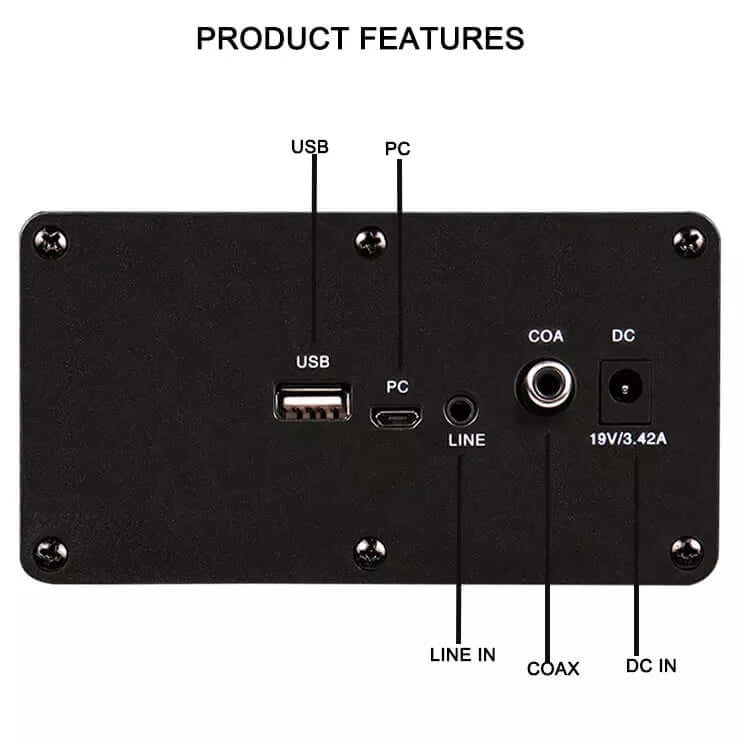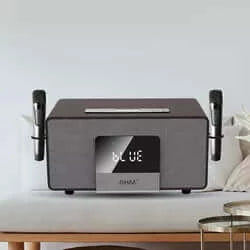 RHM Karaoke PA Speaker System Features:
Introducing the RHM Karaoke PA Speaker System with 2 Microphones, your best bet for quality speakers. This powerful portable karaoke system combines a speaker with a sturdy design and two wireless microphones.
Immerse yourself in high-fidelity audio and deep bass with our powerful 2*15W tweeters, each equipped with its own amplifier. No matter where you place the speaker, the sound quality remains top-notch, providing a captivating listening experience. Additionally, the 6.5" 40W subwoofer ensures a 360-degree pattern of deep bass, delivering an immersive and interference-free sound.
Versatility is at the heart of our product, offering a range of connection options such as Bluetooth wireless, USB Drive, Aux In, and Optical plug. Seamlessly connect your iPhones, Android mobile phones, iPads, TVs, PCs, and more for an enhanced audio experience. Please note that this machine is designed for indoor use.  This speaker requires a power adapter, as it does not contain a battery.
The dual wireless UHF microphones offer stable and stable signal transmission, allowing you to sing karaoke within a 40ft range. Moreover, the handy remote control lets you adjust volume, reverb, and voice mixing for complete control over your performance.
With an updated optical connection option, our RHM Karaoke PA Speaker system serves as the best home karaoke machine with bluetooth. Furthermore, its sleek and simple design ensures easy setup—just plug and play. The compact size allows it to fit anywhere, adding a touch of fun to your living room.