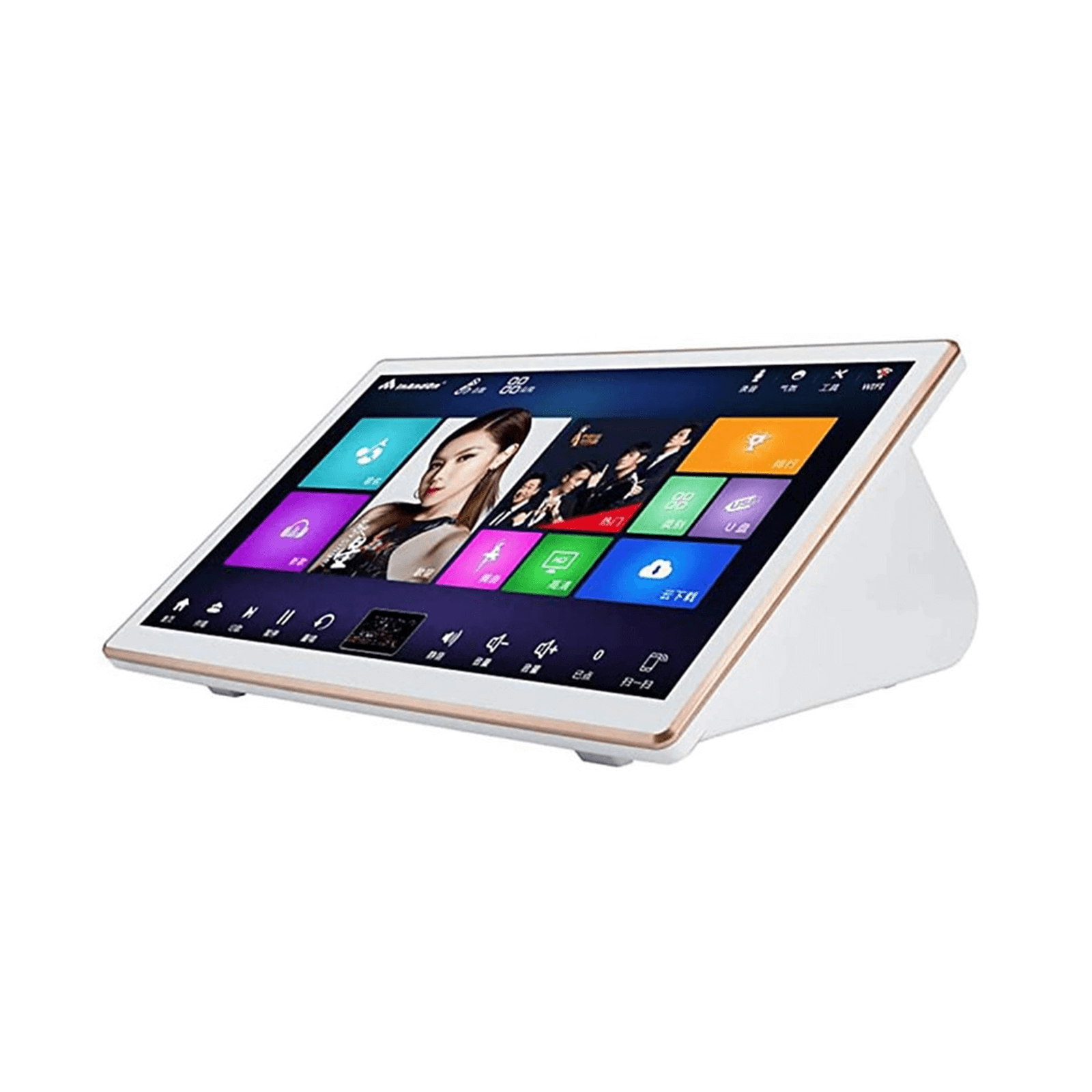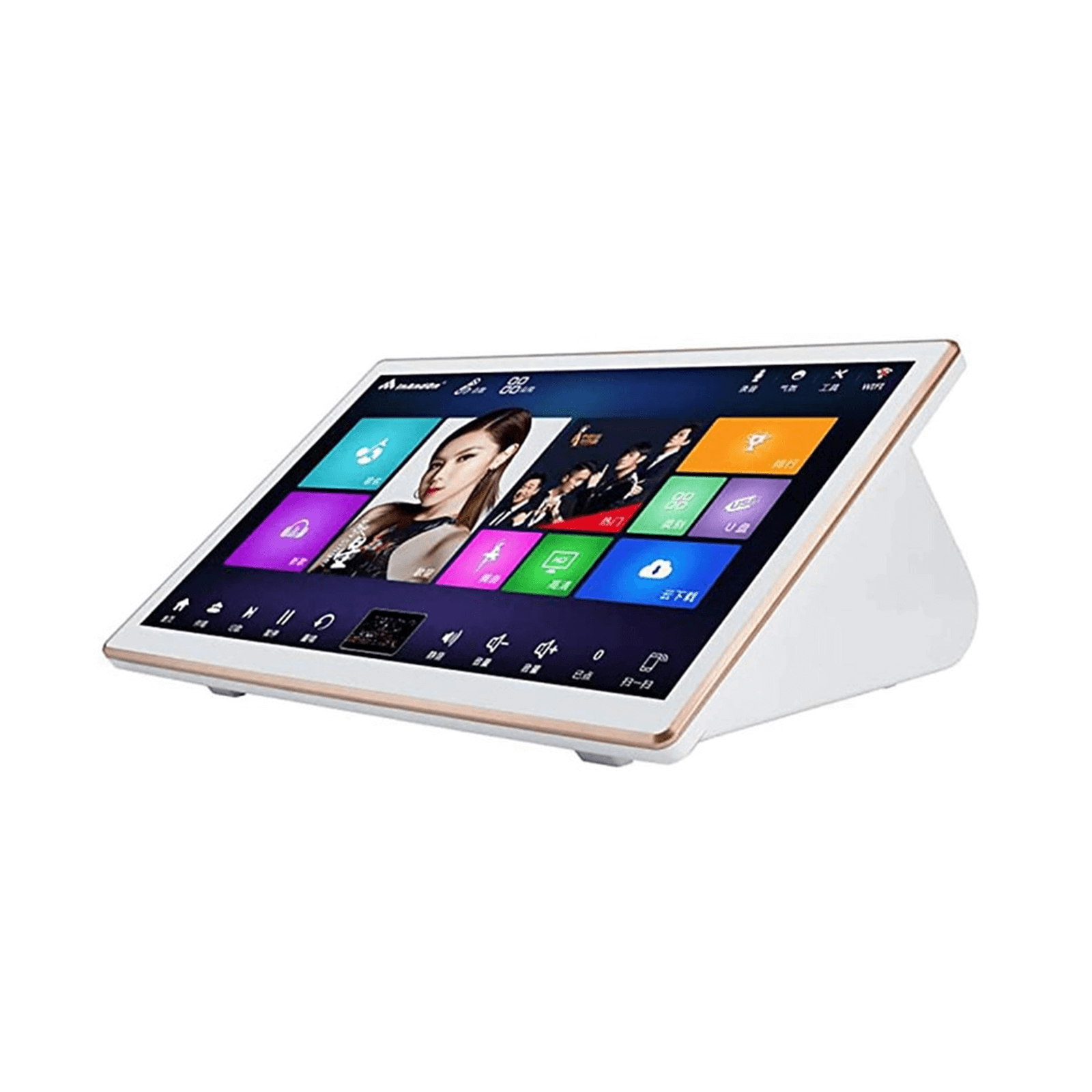 Experience Karaoke Like Never Before with the 18.5" V5 Max All-in-One Touch Screen Karaoke System!

Immerse yourself in the world of karaoke with our feature-packed V5 Max system. Boasting an expansive 18.5" touchscreen, this all-in-one machine is designed to elevate your karaoke sessions to new heights.

Please note that this system does not include microphones, allowing you the freedom to choose the ones that suit your preferences best.

Enjoy the convenience of having all the essential karaoke systems integrated into one compact machine. The V5 Max offers a 5-in-1 setup that eliminates the need for multiple devices, providing you with everything you need for an exceptional karaoke experience right at home.

Navigate through your extensive song library effortlessly using the intuitive touchscreen interface. Whether you want to browse or search for specific songs, our user-friendly interface makes song selection a breeze.

Unleash your inner superstar by singing directly on the machine or connect it to your TV through the HDMI output for a larger audience experience. Let your voice shine with a vast selection of over 400,000 songs in various languages such as English, Korean, Mandarin, Cantonese, and Japanese.

Keep your karaoke collection up to date and fresh with free and easy song updates from the cloud. Say goodbye to outdated playlists and hello to a constantly refreshed library of songs.

Customize your sound to perfection with the built-in equalizer, echo, and reverb controls, allowing you to adjust and enhance your vocals to suit your personal style.

Enhance your performance with captivating music videos playing in the background, adding a visual element that adds to the overall karaoke experience.

Expand your musical horizons with the integrated YouTube app, giving you access to a vast library of additional songs and videos. Additionally, enjoy a wide selection of Chinese TV channels through the included Chinese TV app, providing added entertainment options.

Unlock the full potential of your karaoke passion with the 18.5" V5 Max All-in-One Touch Screen Karaoke System. Get ready to sing your heart out, create memorable moments, and enjoy endless entertainment possibilities. Please note that microphones are not included with this system, allowing you the freedom to choose the ones that suit your needs best.