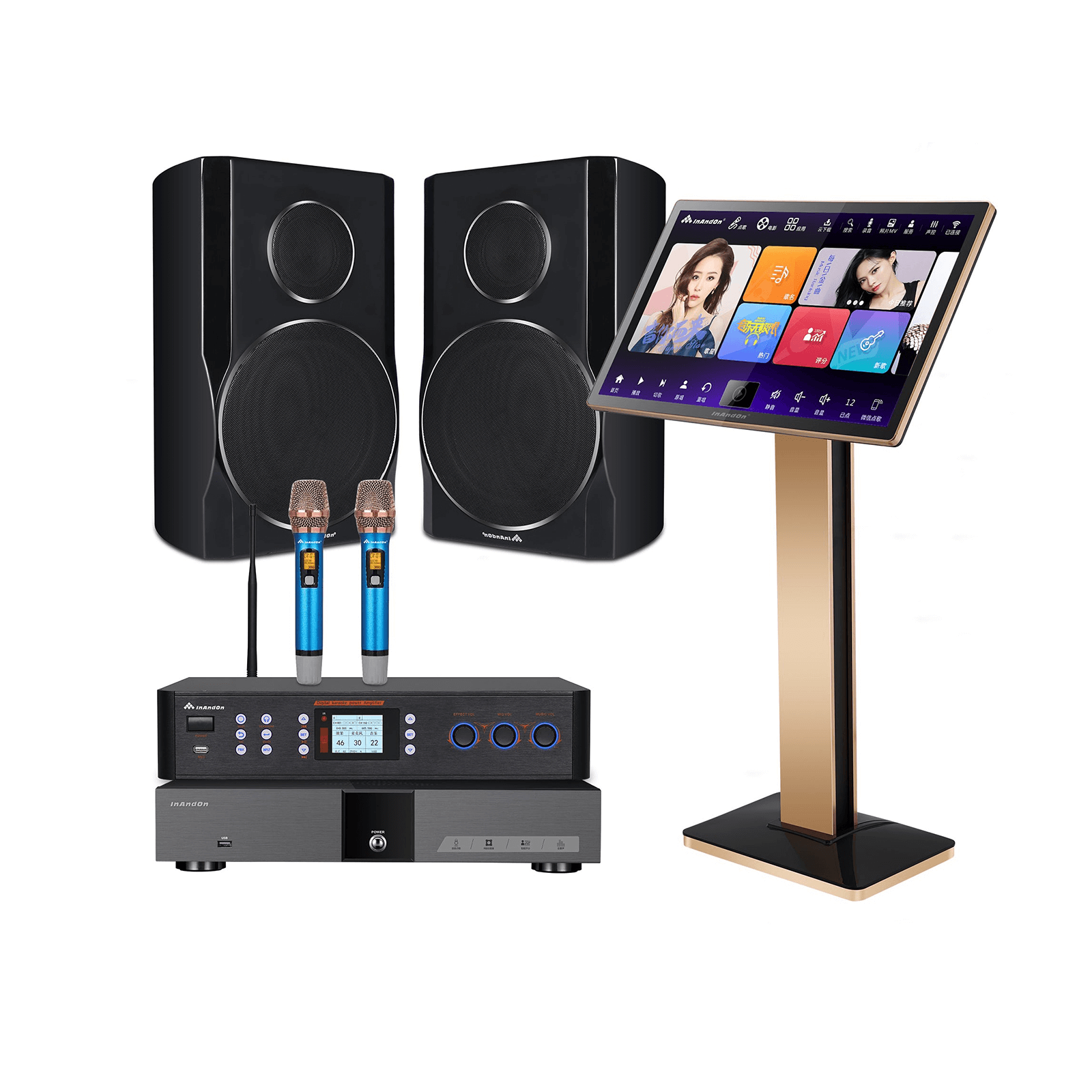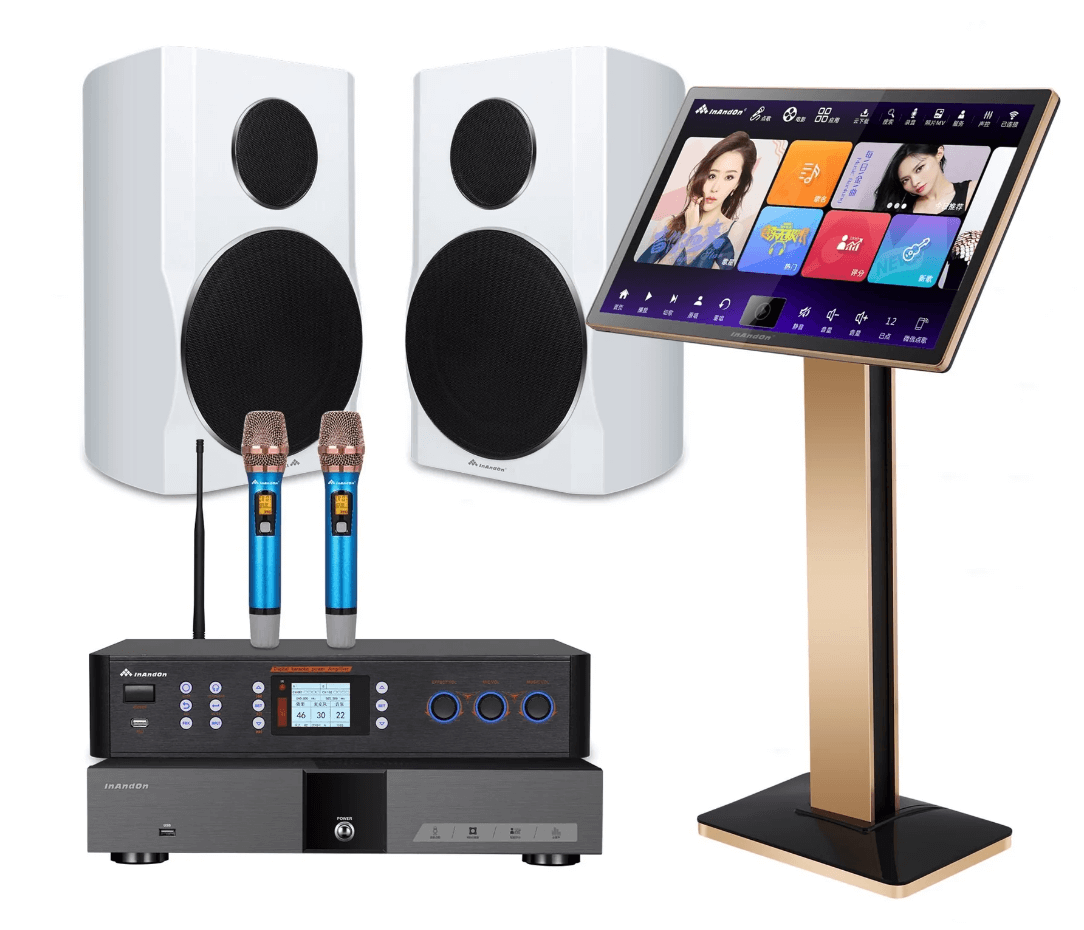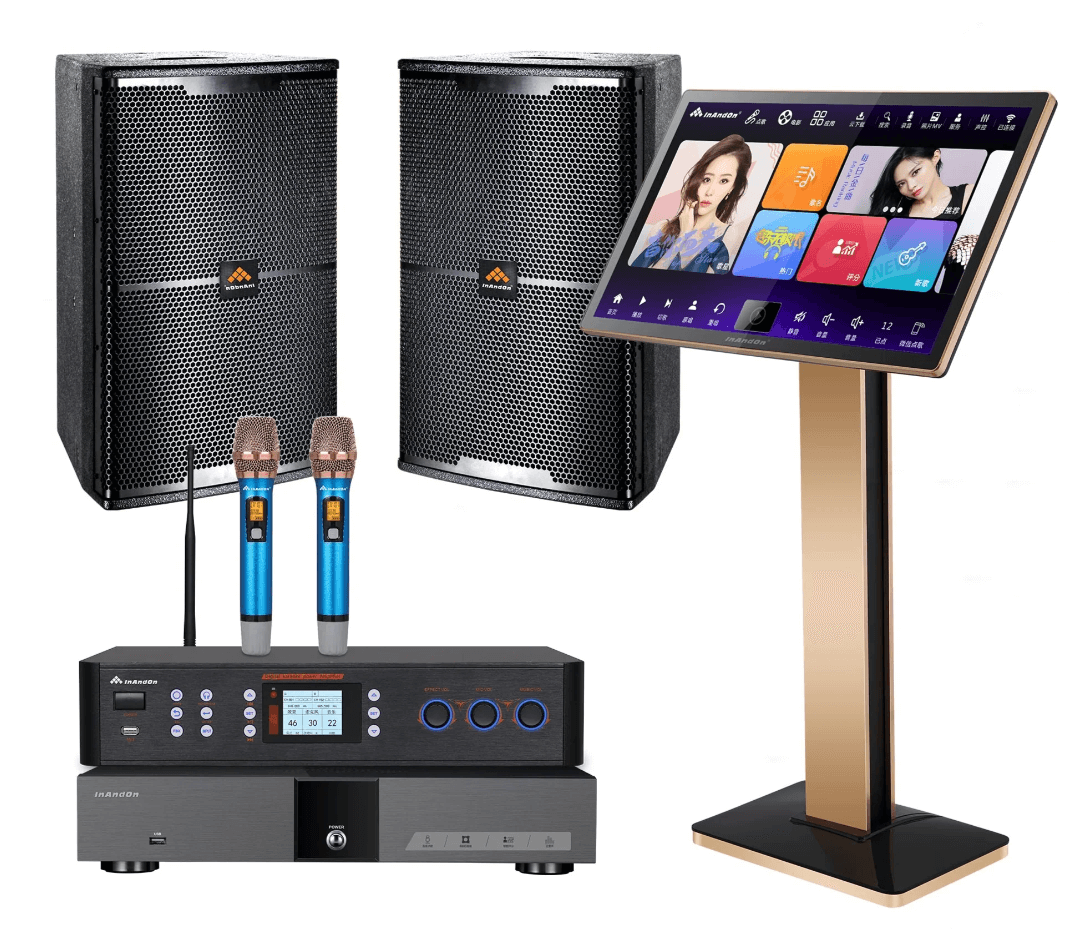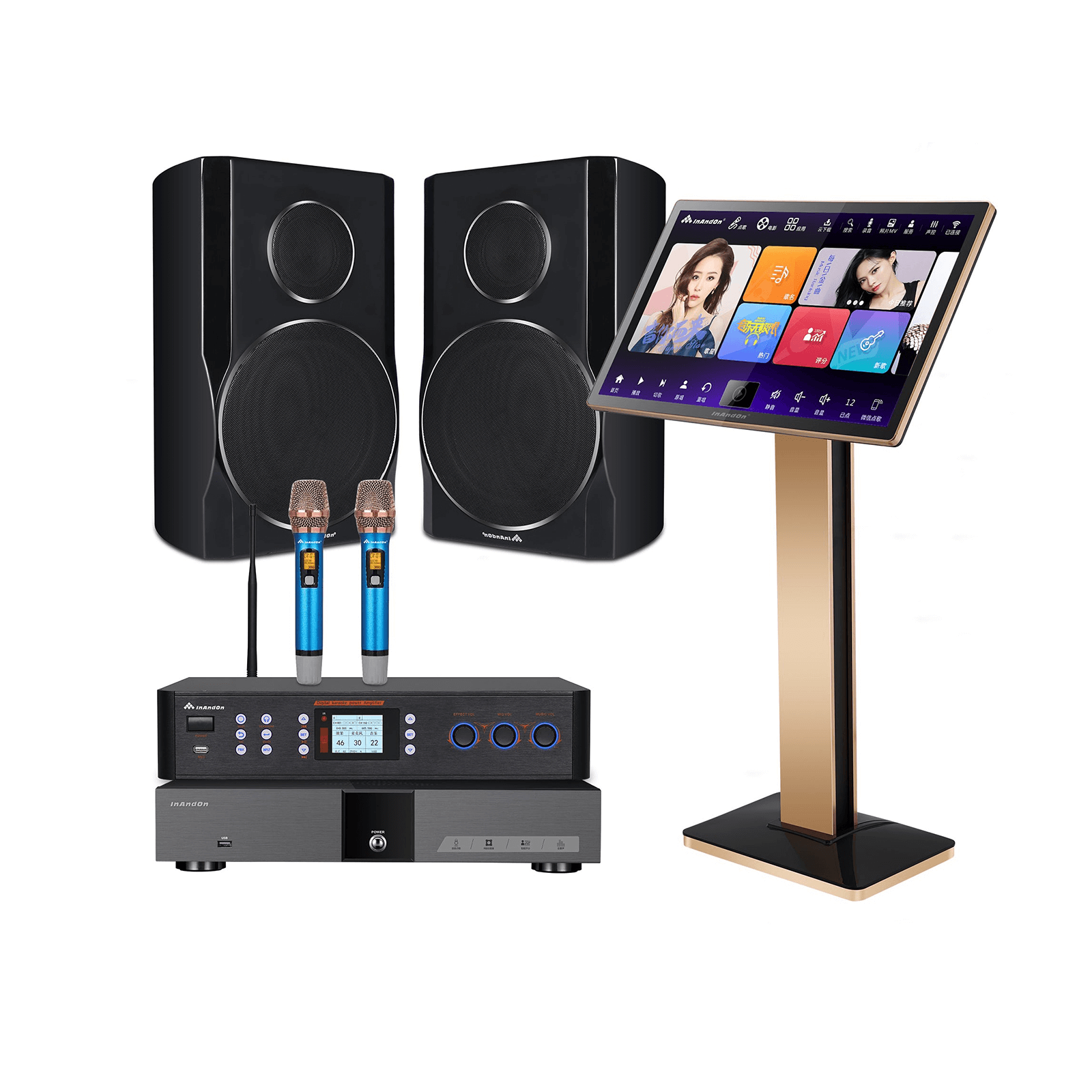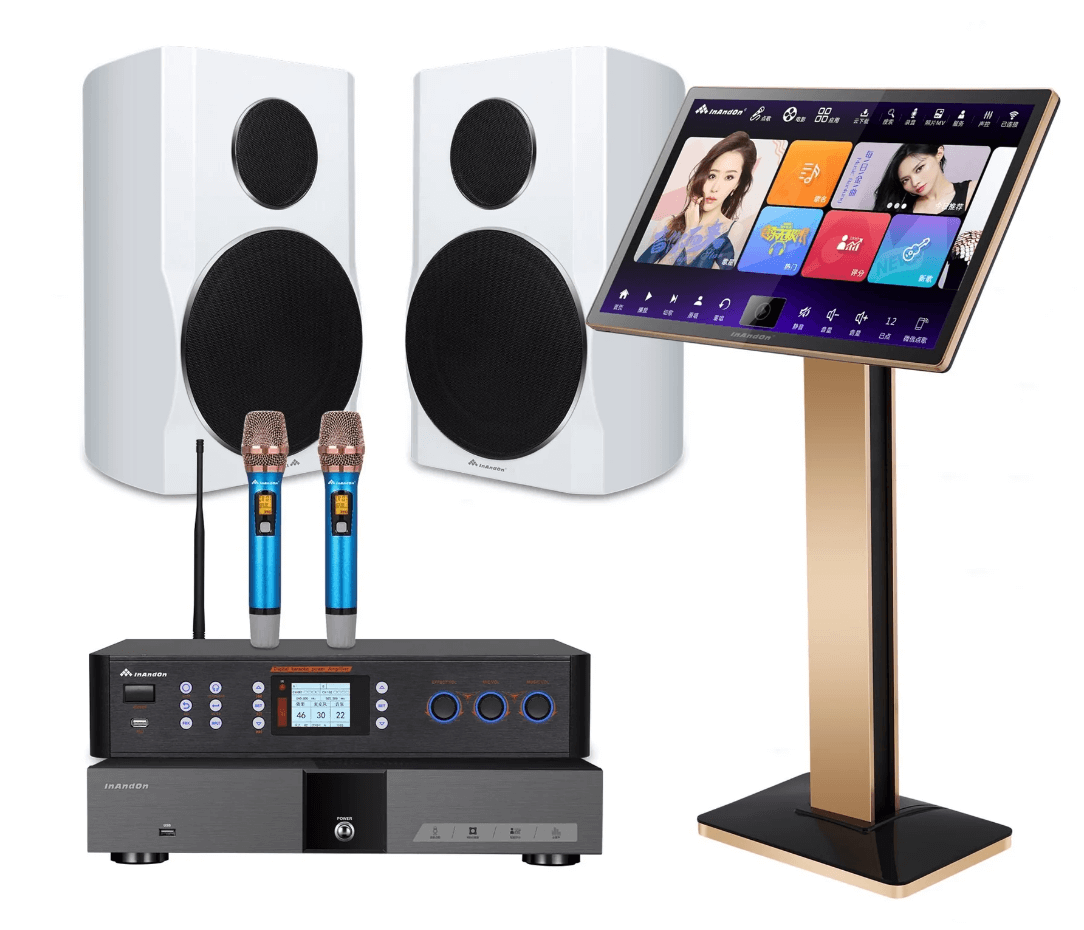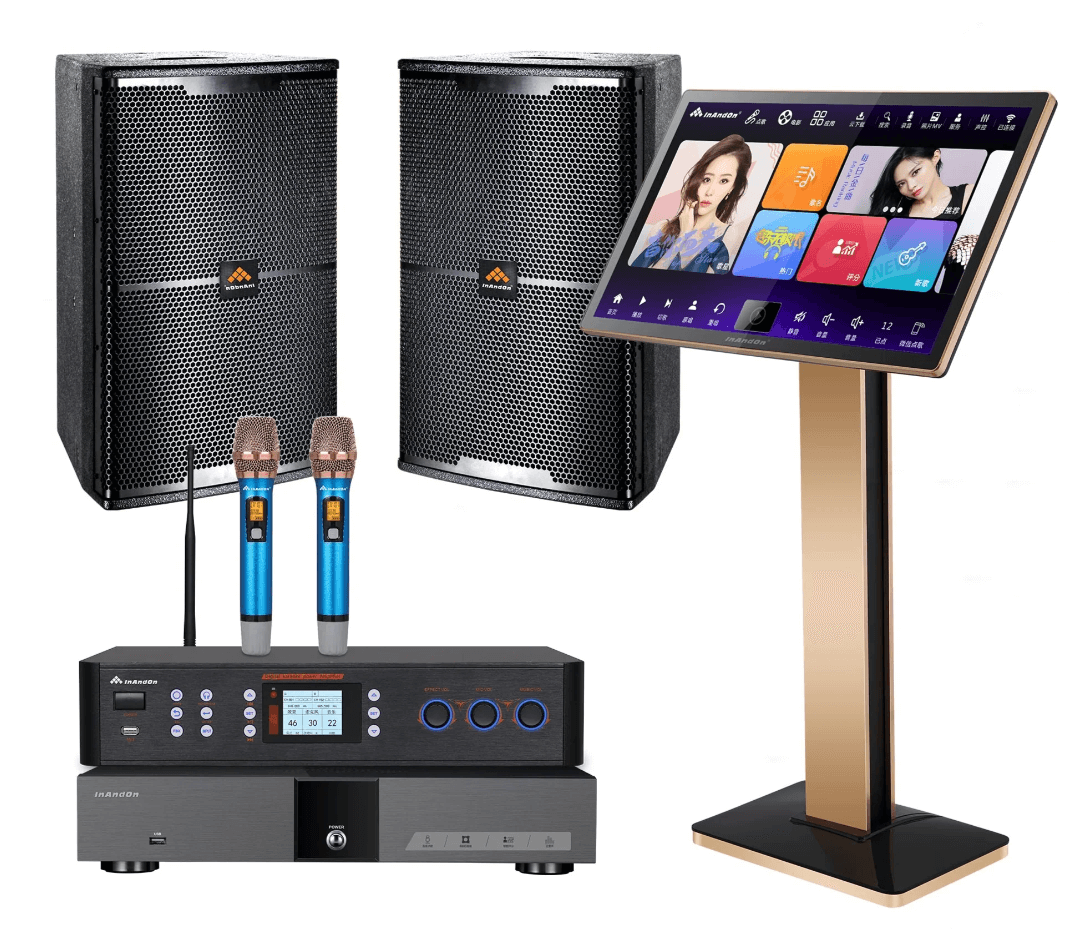 Ultimate Professional Karaoke Machine Bundle 22" HD Touch Screen, 2 Mics, Receiver, Amp, and Speaker Set
Elevate Your Karaoke Experience with the Ultimate Professional Karaoke Machine Bundle!

Unleash the true potential of your singing talent with our complete all-in-one professional bundle, designed to deliver the ultimate karaoke experience. This comprehensive package includes a 22" HD Touch Screen, 2 wireless microphones, a receiver, an amp, and a professional speaker set, providing everything you need to create the perfect karaoke setup for any event.

Experience crystal-clear sound quality and seamless setup with our top-of-the-line system bundle. This all-inclusive package ensures a hassle-free installation process and guarantees exceptional audio performance.

With the 22" touchscreen and intuitive interface, browsing and searching for songs has never been easier. Take advantage of the built-in monitor or connect to a television using the HDMI output for a larger viewing experience.

Choose from over 400,000 HD songs in multiple languages. This includes English, Korean, Mandarin, Cantonese, and Japanese.  Like TJ Karaoke, this karaoke machine has the latest Korean K-Pop Songs.  No Song books required! So enjoy free and effortless song updates from the cloud, ensuring your karaoke library remains fresh and exciting.

Customize your sound with ease using the built-in equalizer, echo, and reverb controls, all conveniently located within the same machine. Enhance your karaoke performance further as music videos play in the background while you sing.

In addition, our bundle includes popular apps like YouTube for additional song and video searches, as well as a Chinese TV app, offering access to a range of Chinese TV channels.