Top 10 TikTok trendy songs of 2023 to sing at Karaoke
Are you ready to take your karaoke game to the next level? Look no further than TikTok's 2023 hits! In this digital age, TikTok has become the ultimate platform for discovering new music trends and viral sensations. Since its launch in 2016, TikTok is offering opportunities for branded content to go viral. With a one billion+ global user count and the new launch of TikTok TV in the U.S.A. and Canada in November 2021, TikTok is offering brands better reach than other platforms such as Facebook or Instagram. So, if you're looking for the perfect songs to belt out at your next karaoke night, we've got you covered with the hottest tracks that have taken TikTok by storm.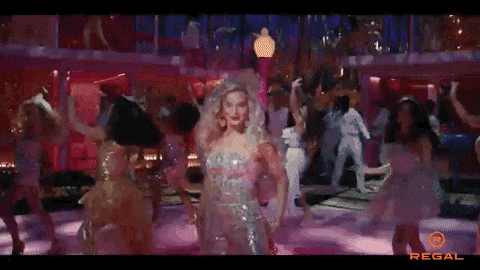 1. Dance the night away by Dua Lipa
Are you ready to let loose, forget your worries, and dance like there's no tomorrow? Look no further than Dua Lipa's electrifying hit, "Dance the Night Away." This pop sensation has taken the music world by storm, and it's not hard to see why. With its infectious beats, catchy lyrics, and Dua Lipa's irresistible charm, this song is the ultimate invitation to embrace the magic of the karaoke room.
Released as part of her critically acclaimed album "Future Nostalgia," and featured in the new hit Barbie movie featuring Margot Robbie and Ryan Gosling, "Dance the Night Away" is an anthem of liberation and celebration. The song exudes a sense of euphoria that's hard to resist, making it a must-add to any party playlist or spontaneous karaoke session.  
2. Kill Bill by Sza
When we think of musical brilliance and soul-stirring lyrics, the name SZA often comes to mind. With her distinctive sound and thought-provoking lyrics, SZA has managed to captivate audiences worldwide and has gone viral on TikTok. Lines like "Wrote a note that I'm never sending" and "Love me better, kiss me back, listen more" are poignant reminders of the complexities of love and the longing for genuine connection. SZA's ability to convey deep emotions through her lyrics is what sets her apart as a truly gifted songwriter.
3. Cupid by FiftyFifty
When it comes to love and music, there are songs that resonate, and then there are songs that hit you right in the heart. "Cupid" by FiftyFifty falls into the latter category. This enchanting track, with its melodic charm and poignant lyrics, has quickly become a beloved anthem for lovers and dreamers alike.  Why is Cupid so popular Fifty Fifty? Not only does 'Cupid' have both a Korean and English version to cater both audiences, but Fifty Fifty has fully leaned into what makes a song a 'hit' on TikTok by officially releasing their own sped-up version of 'Cupid,' with it's catchy and viral dance.  Choosing this song at your next karaoke party will cause even the manliest friend to break a smile.

4. Flower by Miley Cyrus
Miley Cyrus is no stranger to transformation, and "Flowers" marks a departure from her more well-known pop and rock-infused hits. This acoustic ballad showcases her raw, unfiltered talent and a more vulnerable side of her artistry. It's a song that highlights her growth as an artist and as a person, revealing a maturity and depth that we might not have seen in her earlier work. "Flowers" by Miley Cyrus is a beautiful testament to the power of music to convey complex emotions and connect with audiences on a profound level.  This song has been added to over 5.4 million videos on TikTok. Choosing this song at your next karaoke party will guarantee a heartfelt singalong.
5. What it is by Doechi
Doechi, a gifted rapper and songwriter, hails from Brooklyn, New York.With his breakout track "What It Is," this rising star has grabbed our attention and held it tight.What It Is" delves into themes of self-confidence, ambition, and the pursuit of success. The lyrics are an exploration of Doechi's journey and his determination to rise above challenges. 
6. Barbie Girl by Nicki Minaj
Nicki Minaj, known for her boundary-pushing artistry and unique style, has a knack for transforming herself into a multitude of characters and personas. One of her most iconic personas is that of a real-life Barbie doll, which she playfully explores in her track "Barbie Girl." which features in the now hit movie "Barbie" starring Margot Robbie and Ryan Gosling. The music itself in "Barbie Girl" mirrors the playful and vibrant world of Barbie. With its catchy hooks and infectious beats, the song invites listeners to let loose and have fun. It's an anthem that encourages self-expression and revelry.
7.  Seven by Jungkook 
Jungkook, often referred to as the "Golden Maknae" of BTS, is a multifaceted artist known for his impressive vocal prowess, exceptional dance skills, and charismatic stage presence. He has garnered over 7 million followers on TikTok even taking over Johnny Depp's popularity. Beyond his contributions to BTS as the youngest member, Jungkook has also embarked on solo projects that showcase his individual talent. One such project is "Seven," a song that marks a significant milestone in Jungkook's journey towards musical maturity.
8. Boy's a Liar by PinkPantheresss
This catchy and emotionally charged song has become an anthem for users on the platform, sparking dance challenges, lip-syncing duets, and heartfelt renditions. PinkPantheresss, a rising artist known for her unique blend of bedroom pop and alternative music, released "Boy's a Liar" in [year]. Her distinctive style and captivating sound quickly caught the attention of TikTok users and music enthusiasts alike
9. Unholy by Sam Smith and Kim Petras
"Unholy" is a song by British singer Sam Smith and German singer Kim Petras. It was released on 22 September 2022. "Unholy" is a sexually charged electropop, dance-pop  and its lyrics are about a family man who cheats on his wife at a strip club.  Even before full release of the song, the preview video dropped by Sam Smith had amassed over 17 million views! Picking this hot song at your next karaoke party will cause the crowd to sing along to Unholy for sure! 
10 Under the Influence by Chris Brown
Chris Brown, a name synonymous with contemporary R&B and soulful melodies, has consistently pushed the boundaries of his artistry.  Under the Influence was produced in 2019 but thanks to TikTok, the 3-year old song has been climbing up the charts steadily bringing this song to top tiktok songs of 2023.
TikTok is all about embracing trends and creating your own unique spin on them. Whether you're showcasing your dance moves, sharing heartfelt stories, or spreading positivity, these top songs of 2023 have become the soundtrack to our TikTok journeys. So, go ahead, press that record button, and let these tunes help you express yourself at you next karaoke party! 
Leave a comment