Jonas Brothers Songs Playlist: Handpicked from a Jonatic
Karaoke nights are all about fun, camaraderie, and belting out your favorite tunes with friends and family. When it comes to choosing the perfect songs for your next karaoke extravaganza, why not go big with Jonas Brothers songs? 
Known for their catchy pop-rock anthems and memorable melodies, the Jonas Brothers have a catalog of hits that are tailor-made for karaoke. But before we dive into the ultimate Jonas Brothers karaoke songs playlist, let's take a brief journey through the Jonas Brothers' story, find out what they're up to now, and get a glimpse of the recent headlines involving Joe Jonas and Sophie Turner's divorce.
The Jonas Brothers: Origins
The Jonas Brothers, composed of Nick, Joe, and Kevin Jonas, burst onto the music scene in the mid-2000s. Hailing from Wyckoff, New Jersey, these three brothers quickly captured the hearts of millions with their harmonious vocals and undeniable charisma. Their journey to stardom included a Disney Channel series, chart-topping albums, and sold-out concerts worldwide. With hits like "Year 3000," "Burnin' Up," and "S.O.S," they became household names and left an indelible mark on pop culture.
Top Jonas Brothers Songs To Sing To
The Jonas Brothers have a fantastic collection of songs that are perfect for karaoke nights. These tunes are known for their catchy melodies and sing-along-worthy lyrics. Here are some of the best karaoke songs from the Jonas Brothers from a fellow Jonatic: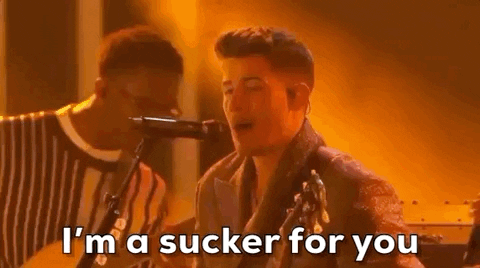 1.  Sucker
This chart-topping hit is perfect for starting your karaoke session with a bang. Its upbeat tempo and catchy chorus make it a crowd-pleaser.
2.  Burnin' Up
A Jonas Brothers classic, "Burnin' Up" is known for its infectious energy and iconic music video. Singing this song is sure to get everyone grooving.
3.  Year 3000
Take a trip to the future with "Year 3000." This fun and nostalgia-inducing track is great for groups who want to reminisce about the early days of the Jonas Brothers.
4.  Lovebug
"Lovebug" is a sweet and romantic ballad that showcases the trio's harmonious vocals. It's an excellent choice for duets or couples looking to serenade each other.
5.  Jealous
Nick Jonas's solo hit "Jealous" is a song that allows you to showcase your vocal range and emotions. It's a great choice for singers looking to channel their inner Nick.
6.  When You Look Me in the Eyes
This heartfelt ballad is ideal for those moments when you want to pour your heart out. Sing it with passion and emotion to create a memorable karaoke performance.
7.  Only Human
"Only Human" is a danceable track that's sure to get everyone on their feet. It's a fantastic choice for groups that want to bring some choreography into their karaoke routine.
8.  Cool
Another feel-good anthem from the Jonas Brothers, "Cool" is all about enjoying life and having a good time. Sing it with confidence and let loose on the karaoke stage.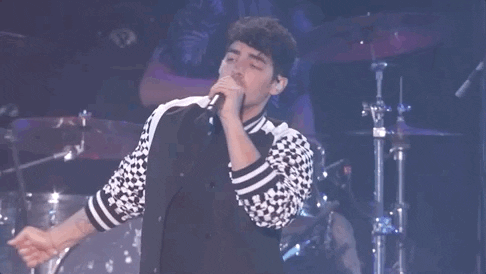 9.  Hold On
"Hold On" is a timeless Jonas Brothers song with a rock edge. It's perfect for those who want to showcase their vocal prowess and stage presence.
Remember, the key to a successful karaoke performance is confidence and having fun. So, pick your favorite Jonas Brothers song, grab the mic, and sing your heart out!
What Are They Doing Now?
As of September 2023, the Jonas Brothers are still making waves in the music industry. Nick Jonas, the youngest of the trio, celebrates his birthday this month, reminding us of his enduring talent and charisma. While the Jonas Brothers may have taken a brief hiatus in the past, they've since reunited and continue to create music that resonates with fans old and new. Whether they're performing at sold-out arenas or pursuing individual projects, the Jonas Brothers remain a dynamic force in the entertainment world.
Joe Jonas and Sophie Turner's Divorce Saga
In recent news, the Jonas Brothers made headlines beyond their musical endeavors due to Joe Jonas and Sophie Turner's divorce announcement. The couple, who had been married for four years, surprised fans and the media alike with the news of their split. Before the divorce was confirmed, rumors swirled about the couple's marital troubles, with reports suggesting "serious problems" for at least six months.
The narrative surrounding their divorce took an unexpected turn as stories began to emerge, framing Joe Jonas in a more favorable light than his estranged wife, Sophie Turner. These stories raised questions about parenting roles and lifestyle choices, leading to discussions of "bad mom" narratives and public opinion manipulation. However, as the saga unfolded, it became clear that the public was not easily swayed by these narratives.
Public Reaction and Media Narratives To The Controversial Sophie Turner Joe Jonas Divorce
The Joe Jonas and Sophie Turner divorce saga is a prime example of the challenges of managing public perception in the age of social media. In an era where control of narratives has shifted from the press to the public, PR spin becomes an intricate and often unsuccessful tactic in celebrity crises. Experts note that attempts to shape the narrative can backfire, as social media-savvy users quickly spot manipulation.
The public's reaction to the divorce showcased the power of social media in shaping public opinion. Fans, experts, and media outlets dissected the situation, highlighting the importance of transparency and authenticity in PR responses. The Jonas-Turner case serves as a cautionary tale for celebrities and their PR teams, demonstrating the perils of attempting to control public perception in the digital age.
Back To The Music and Away From The Drama
The Jonas Brothers' songs are undeniably fantastic for karaoke. Their infectious melodies, catchy lyrics, and sing-along appeal make them a perfect choice for a fun and memorable karaoke night. Whether you're looking to dance and groove or pour your heart into a heartfelt ballad, the Jonas Brothers' repertoire offers a diverse range of options to suit any karaoke enthusiast's preferences.
Here at 101 Karaoke, we wholeheartedly recommend trying out the Jonas Brothers' songs on your next karaoke night using out top of the line Karaoke Systems. Their tracks are sure to energize the crowd, bring smiles to faces, and create lasting memories with friends and family. So, gather your fellow karaoke enthusiasts, warm up those vocal cords, and let the Jonas Brothers' songs be the soundtrack to your next karaoke extravaganza. Get ready to sing your heart out and have a blast!
Leave a comment