Top 9 Bruno Mars Karaoke Song List
Are you ready to bring the electric energy of a Bruno Mars concert to your karaoke nights? With his smooth vocals, catchy beats, and irresistible charm, Bruno Mars has won the hearts of millions worldwide. As a proud Filipino-American, Bruno Mars has become an iconic figure, making his mark as an Asian pop singer on the global stage. If you're a die-hard fan or simply love to sing along to his chart-topping hits, get ready to rock the karaoke stage with the best Bruno Mars songs for karaoke! From party anthems to soulful ballads, we've got you covered with the ultimate Bruno Mars karaoke playlist.
1.  24K Magic
What better way to start the Bruno Mars karaoke extravaganza than with his upbeat anthem "24K Magic"? This song is a certified party starter, and from the moment you grab those wireless microphones and hit the stage, you'll have the audience grooving along with you. With karaoke speakers blasting the infectious beat and a touch screen karaoke system at your fingertips, you'll feel like you're in the heart of a dazzling concert performance.
2.  Just the Way You Are
Take a moment to slow things down and serenade your audience with the heartfelt ballad "Just the Way You Are." Bruno Mars' soulful voice combined with the song's touching lyrics will make hearts melt. This is the perfect opportunity to showcase your vocal prowess and connect with your audience on a deeper level. With a premium karaoke machine for home use, you can fine-tune your performance and capture the essence of this beautiful song.
3.  Uptown Funk
Get ready to channel your inner "Hooligan" with "Uptown Funk," Bruno Mars' infectious collaboration with Mark Ronson. This Grammy-winning track is an absolute karaoke favorite, and you'll have the crowd dancing and singing along in no time. Its funky rhythm and catchy chorus will ignite the karaoke stage with a burst of energy. Gather your friends, dress to impress, and make this performance one for the books!
4.  Grenade
Grab the wireless microphones, and prepare to pour your heart into the emotional ballad "Grenade." This song showcases Bruno Mars' incredible vocal range, and singing it with passion and conviction will leave a lasting impression on your audience. Whether you're belting out the powerful chorus or delicately delivering the verses, "Grenade" is a surefire way to showcase your karaoke skills and captivate everyone in the room.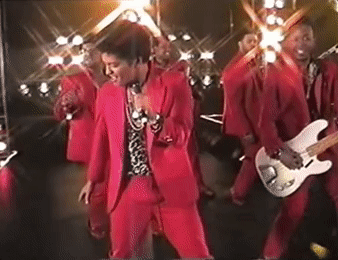 5.  Treasure
Bring your best dance moves to the karaoke stage with "Treasure." This funky, disco-inspired track will have you grooving and shaking like never before. Get your karaoke speakers booming and let the lively rhythm take over as you unleash your inner dance sensation. With a complete karaoke package, you can add fun visual effects to enhance the party atmosphere and make your performance truly unforgettable.
6.  Versace on the Floor
If you're looking for a sultry and sensual karaoke experience, "Versace on the Floor" is the ultimate choice. This smooth R&B ballad is perfect for setting a romantic mood, and Bruno Mars' velvety voice will do wonders to create an enchanting atmosphere. Sing it with confidence and charm, and watch as the room becomes captivated by your magnetic performance.
7.  That's What I Like
"That's What I Like" is a masterclass in Bruno Mars' signature style – smooth, funky, and full of swag. Take charge of the karaoke stage with this upbeat and playful track. Use the touch screen karaoke system to add your unique flair and make this performance truly yours. The lyrics are fun and flirtatious, so feel free to interact with the audience and share the karaoke vibes with everyone.
8.  Locked Out of Heaven
Get ready to rock the karaoke stage with "Locked Out of Heaven," a powerful rock-infused track that showcases Bruno Mars' versatility as an artist. Let your inner rockstar shine as you deliver this electrifying performance. With a touch of charisma and the perfect blend of vocals and karaoke speakers' power, you'll have the audience on their feet, headbanging and singing along.
9.  Marry You
As the Bruno Mars karaoke extravaganza draws to a close, it's time to celebrate love and joy with "Marry You." This song is the perfect grand finale, leaving your audience with hearts full of happiness and an unforgettable karaoke experience. Sing it with a smile and invite the crowd to join in, turning the karaoke stage into a magical moment of togetherness and celebration.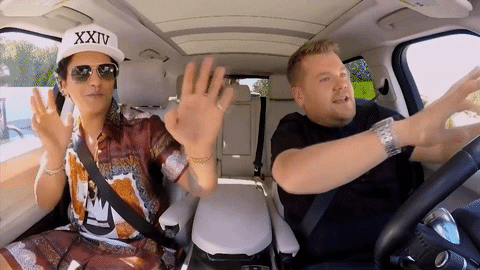 Congratulations! You've just embarked on an incredible journey through the best Bruno Mars songs for karaoke. Whether you danced to "Uptown Funk," serenaded with "Just the Way You Are," or brought the house down with "24K Magic," you've experienced the magic of Bruno Mars' music firsthand. So, grab your touch screen karaoke machine, gather your friends, and let the karaoke extravaganza continue – Bruno Mars style!
Leave a comment