Best Rihanna Karaoke Songs to Sing
Karaoke nights are always a blast, and what better way to shine on stage than with the best Rihanna karaoke songs! Rihanna, with her powerful voice and incredible charisma, has delivered numerous hits that are perfect for an unforgettable karaoke experience. Rihanna is a Barbadian singer who started her career in 2005 with the help of DefJam Recordings who now has since featured in many collaborations including Jay-Z, recorded for popular Marvel Movie Black Panther and headlined in the famous Super Bowl. Whether you want to showcase your vocal prowess or simply have a great time with friends with your home karaoke set up, these Rihanna songs will make your karaoke night a resounding success. Let's dive into the list of the best Rihanna karaoke songs that will surely get the crowd cheering!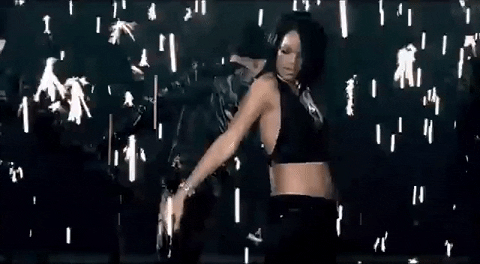 1. "Umbrella" 
"Umbrella" is an absolute classic, duet songs and a perfect choice to start the night. This song will have everyone singing along to its catchy chorus, and you can showcase your range with the iconic "ella-ella-ella" part. Plus another friend can showcase their rap talent and chime along to this Jay-Z and Rihanna duet song.. Let the umbrella of Rihanna's mesmerizing voice cover you, and sing your heart out to catchy tunes.
2. "Diamonds"
If you're looking to slow things down and create a magical atmosphere, "Diamonds" is the ideal pick. The first single from Rihanna's seventh album is a departure from the singer's recurring theme of an unhealthy relationship which you can use to display your emotional depth and vocal control. This can easily be the best Rihanna karaoke song with its emotional depth and powerfulness. So let your voice shine as bright as the diamonds in the sky while delivering a memorable performance with your home karaoke set up!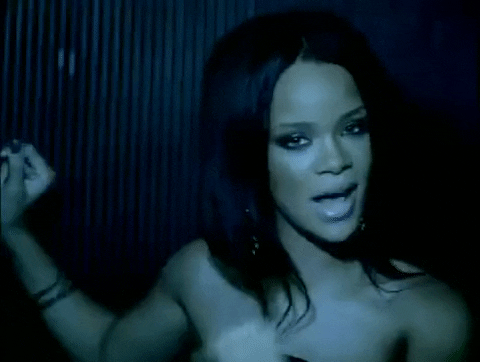 3. "Don't Stop The Music"
Get the party started with "Don't Stop The Music"! This upbeat track will have the whole crowd dancing and singing along. In this song, Rihanna is repeatedly telling the DJ not to stop the music as she is enjoying this intimate time with her love interest.  This song will have your friends asking for an encore karaoke session.  So let loose, show off your dance moves, and keep the energy high as you bring the club atmosphere to your home karaoke set up!
4. "We Found Love"
Bring in a duet partner or go solo with this infectious love anthem, "We Found Love." This song is produced by Calvin Harris and is featured in her sixth album, Talk that Talk.  This Rihanna song is perfect for harmonizing and creating a mesmerizing performance with its uptempo electro house rhythms. Embrace the passion and let your voices blend seamlessly for an unforgettable rendition.
5. "Stay"
"Stay" is a soulful ballad featuring Mikky Ekko that allows you to pour your heart into the performance.  The song's lyrics speak of temptation and the inability to resist true love. This song's emotional depth and lyric will captivate the audience, and your heartfelt singing will leave a lasting impression on everyone present at your karaoke night.
6. "Only Girl (In The World)"
Embrace your inner pop princess with "Only Girl (In The World)." This song is a fantastic choice if you want to channel your inner diva and own the stage with your charisma and confidence. Let the world see the star within you!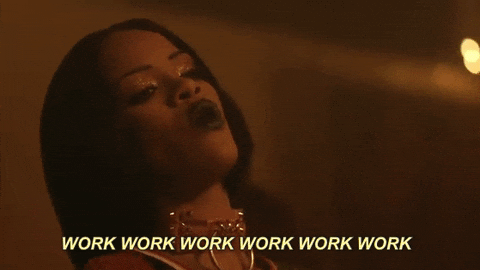 7. "Work"
"Work" offers a unique opportunity to display your rap skills while delivering Caribbean vibes. This iconic Rihanna song features Drake and their chemistry is undeniable as the audience can feel the desire that Drake has for our queen Rihanna. Embrace the playful and energetic atmosphere of the song and have fun with the audience as you showcase your versatility as a performer.
8. "Take A Bow"
If you want to unleash your inner strength and empowerment, "Take A Bow" is the perfect choice ."Take a Bow" peaked at the top of the Billboard Hot 100, becoming Rihanna's third song to do so This powerful ballad is an R&B song that contains elements of dance-pop also produced by the famous R&B start Ne-Yo.  This Rihanna song allows you to express your emotions while leaving a lasting impact on the audience.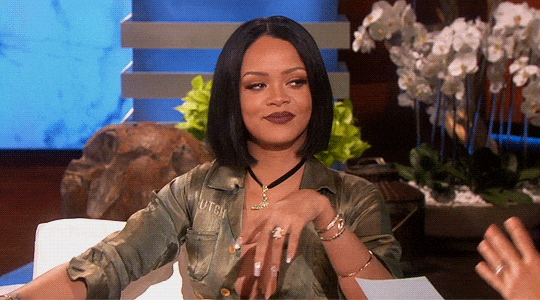 Conclusion
There you have it, a perfect lineup of the best Rihanna karaoke songs to make your at home Karaoke set up unforgettable. From high-energy dance hits to soulful ballads, Rihanna's discography has something for everyone. So turn on your at home Karaoke set up, grab the mic,  step onto the stage, and let your inner star shine bright! Sing with passion, charisma, and showmanship, and your karaoke performance will be nothing short of amazing. Now, go out there and own the spotlight with the magic of Rihanna's karaoke songs!
Leave a comment