9 most popular Taylor Swift karaoke songs
Top Taylor Swift Karaoke songs
Are you a devoted Taylor Swift fan, a true "Swiftie" at heart? Do you love belting out her catchy tunes and dancing like nobody's watching? Well, you're in for a treat because we've put together a list of the best Taylor Swift karaoke songs for you to sing at your next karaoke night! Whether you're a seasoned karaoke enthusiast or just looking to add some Swift magic to your next karaoke adventure, we've got you covered with the ultimate Taylor Swift karaoke playlist.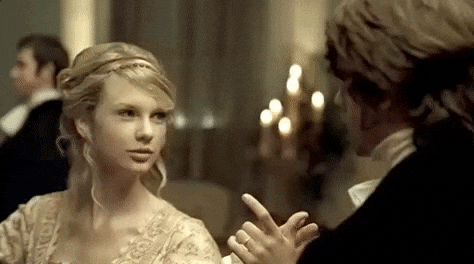 1. Love Story
Kickstart your karaoke extravaganza with Taylor Swift's iconic hit, "Love Story." Transport yourself to a fairy-tale world as you croon the familiar lyrics and reenact the enchanting love story on the karaoke stage. The infectious chorus will have everyone in the room singing along, creating a magical atmosphere that will make you feel like you're at a Taylor Swift concert!
2. Shake It Off
If there's one thing Taylor Swift knows how to do, it's empowering her fans. "Shake It Off" is the ultimate anthem for letting go of insecurities and embracing your true self. Grab those wireless microphones, crank up the karaoke speakers, and show off your dance moves on the karaoke stage. With its catchy beat and uplifting lyrics, this song is a guaranteed crowd-pleaser that will have everyone joining in on the dance party.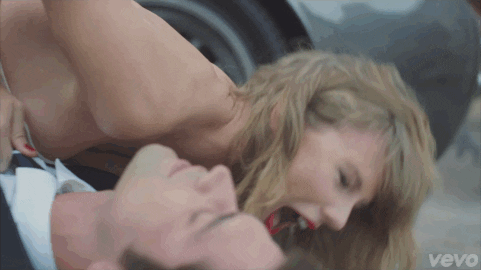 3. Blank Space
Looking for a song to unleash your inner drama queen (or king)? Look no further than "Blank Space." This tongue-in-cheek track lets you playfully embrace the idea of being a little crazy in love. Sing it with flair and theatrics, and watch as your audience is entertained by your performance. With a touch screen karaoke system, you can even add fun visual effects to match the song's extravagant vibe.
4. Bad Blood
Gather your karaoke squad and get ready for an epic showdown with "Bad Blood." Channel your inner fierceness and form teams to take on this high-energy song. It's the perfect choice for a karaoke battle where you can unleash your competitive spirit while belting out those killer verses. Grab a premium karaoke machine for home use, and let the karaoke showdown begin!
5. Delicate
Sometimes, you just want to slow things down and sing your heart out. "Delicate" is the ideal song for those introspective moments, where you can showcase your emotional depth. Let Taylor Swift's emotive vocals inspire you as you pour your heart and soul into this beautiful ballad. The touch screen karaoke system will allow you to focus on the heartfelt lyrics and deliver a performance that will leave everyone in awe.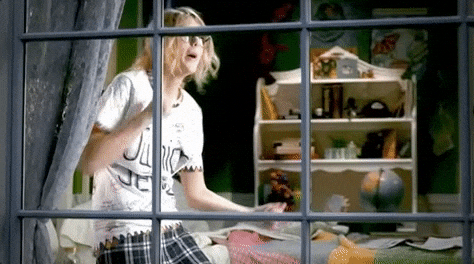 6. You Belong with Me
Take a trip down memory lane with "You Belong with Me," one of Taylor Swift's early hits that remains an all-time favorite among fans. This catchy song captures the essence of high school crushes and unrequited love. Dress up in your best retro outfit and get ready to sing your heart out. This song is guaranteed to strike a chord with the audience, and you'll have everyone reminiscing about their own teenage years.
7. Style
If there's one thing Taylor Swift is known for, it's her impeccable sense of style. "Style" is the perfect song to showcase your inner fashionista while giving an electrifying performance. Dress to impress, grab your wireless microphone, and let your personality shine through as you sing this sleek and stylish track. Your audience will be mesmerized by your confidence and charisma.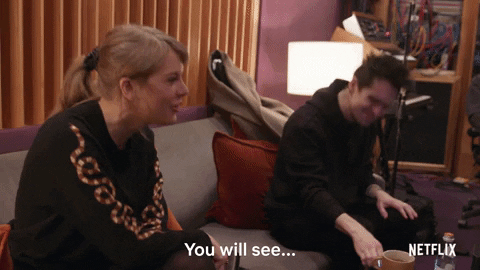 8. ME! Ft. Brendon Urie
"ME!" is all about embracing your uniqueness and celebrating who you are. This song is a joyous anthem that will have everyone in the room singing along with you. The upbeat tempo and playful lyrics make it a fantastic choice for group karaoke sessions. Grab a complete karaoke package and invite your friends for a night filled with laughter, fun, and of course, Taylor Swift (and Brendon Urie 🙂)
9. Wildest Dreams
As your karaoke night draws to a close, leave a lasting impression with "Wildest Dreams." This dreamy and romantic ballad will make hearts flutter and set the perfect atmosphere for a memorable ending to your karaoke extravaganza. Sing it with all the passion you can muster, and watch as your audience is captivated by the sheer beauty of the song.
Karaoke nights are always a blast, but when you add Taylor Swift's chart-topping hits to the mix, they become epic memories you'll cherish forever. Whether you're singing "Love Story" with a touch of nostalgia or owning the stage with "Shake It Off," Taylor Swift's songs have a magical way of bringing people together. So, gather your friends, set up the touch screen karaoke system, and get ready for an unforgettable night of karaoke fun – Swiftie style!
Leave a comment