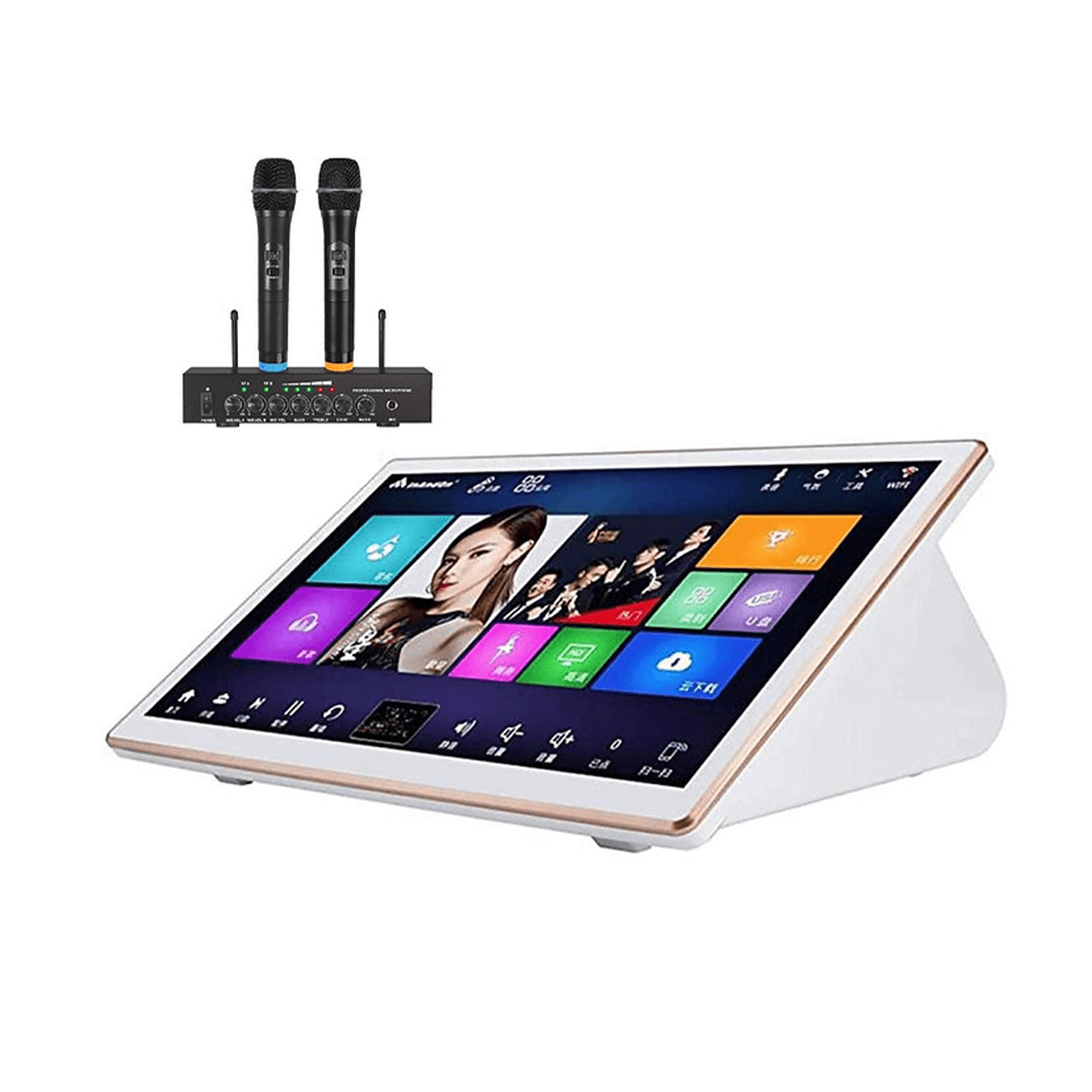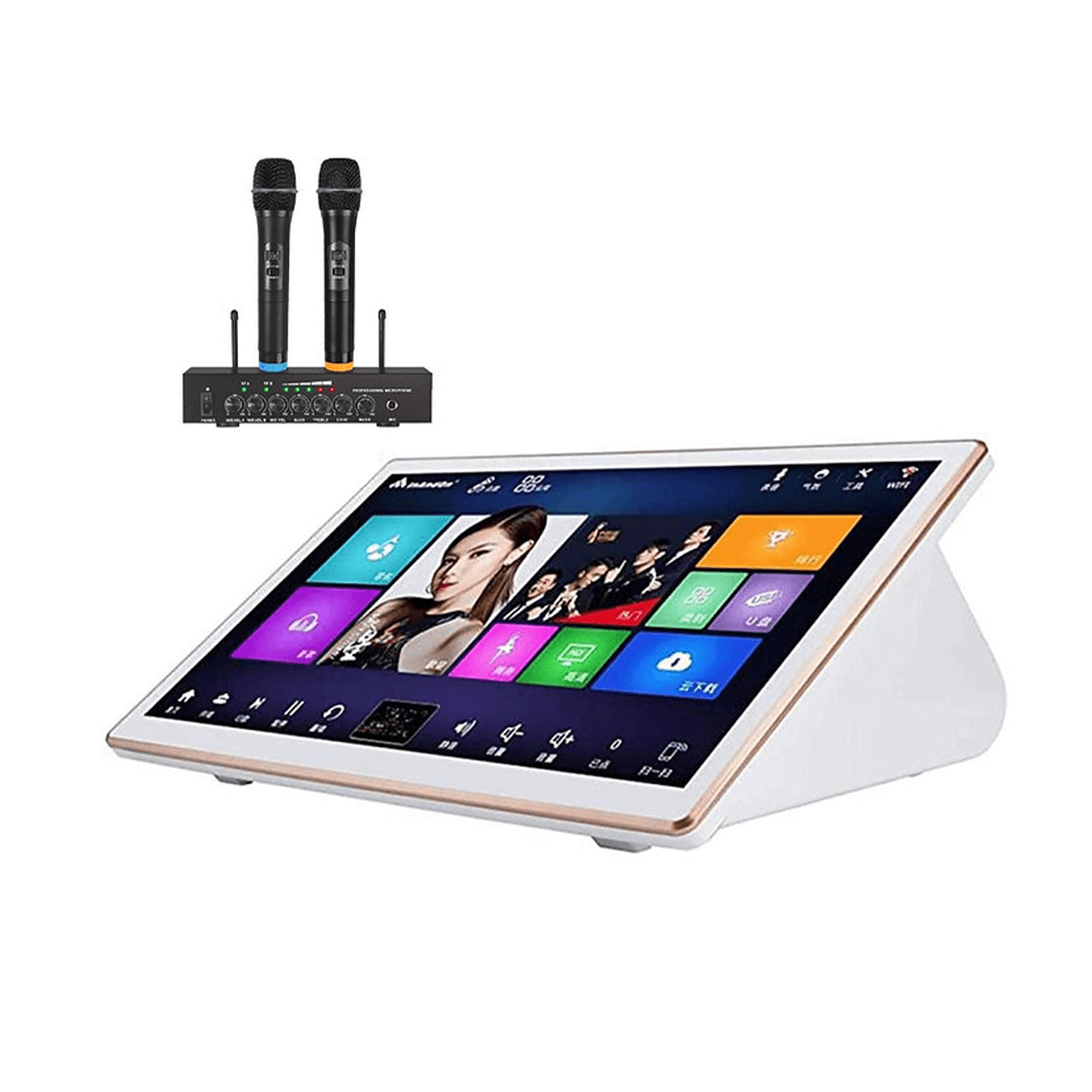 Touchscreen Karaoke Features:
Immerse Yourself in the Ultimate Karaoke Experience with the 18.5" Screen V5 Max All-in-One Karaoke System!

Get ready to unleash your inner superstar with this feature-packed karaoke system. Equipped with an impressive 18.5" touchscreen and two professional wireless microphones, the V5 Max All-in-One Karaoke System takes your singing sessions to new heights.

Experience the convenience of our 5-in-1 machine, combining all the essential systems you need for a complete karaoke setup in one sleek and compact device.

Navigate through your extensive song collection effortlessly using the intuitive touchscreen interface. Whether you choose to sing directly on the machine or connect it to your TV via HDMI output, our system offers flexibility to suit your preferences.

Select from over 400,000 songs in various languages, including English, Korean, Mandarin, Cantonese, and Japanese, ensuring a vast repertoire to cater to your musical taste. Keep your karaoke library fresh and exciting with free and seamless song updates from the cloud.

Achieve the perfect audio mix with ease, as the V5 Max allows you to adjust the equalizer, echo, and reverb settings all within the same machine, putting you in full control of your sound.

Enhance your performances with captivating music videos playing in the background, adding a visually stunning element to your singing sessions.

Expand your musical horizons with the included YouTube app, enabling you to search for additional songs and videos. Additionally, enjoy access to a variety of Chinese TV channels with the integrated Chinese TV app, providing extra entertainment options.

Experience the pinnacle of karaoke technology with the 18.5" Screen V5 Max All-in-One Karaoke System. Unleash your talent, entertain your friends and family, and create unforgettable memories with this exceptional karaoke setup.